Miqdad Discusses Syria Crisis in Russia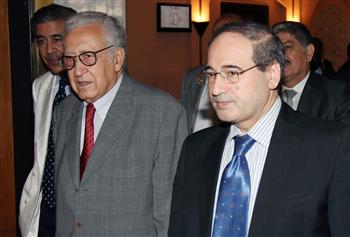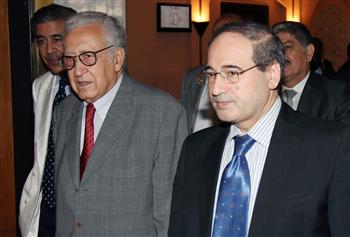 Syrian Deputy Foreign Minister Fayssal Miqdad held on Thursday talks at the Russian foreign ministry, as Moscow denied existence of a joint plan with the United States to end the crisis in the country.
Russian foreign ministry spokesman Alexander Lukashevich said Miqdad held talks in the morning at the foreign ministry in Moscow, adding that the results would be announced later in the day.
"The meeting has taken place. We will announce the results later," he told reporters.
"This is of course a part of the efforts we are undertaking to encourage dialogue not just with the government but all opposition forces," he added.
Miqdad was heading a Syrian government delegation during the talks.
The meeting came amid a flurry of end-of-year diplomacy in Russia over the Syrian crisis that will also see talks between international envoy Lakhdar Brahimi and Lavrov on Saturday.
Egyptian Foreign Minister Mohamed Amr is also arriving in Moscow later on Thursday for a visit that will include talks and a news conference with Lavrov on Friday.
Meanwhile, Russia denied the existence of a joint plan with the United States concerning solving Syria crisis, after Western media reported a new Russia-US initiative that would see Assad stay in power until 2014 while preventing him from further renewing his mandate.
However, Lukashevich vehemently denied the existence of any such plan.
"There was not and is not such a plan and it is not being discussed," he said, adding that Russia's Syria policy was still based on an accord with world powers made back in June for an inter-Syrian dialogue.