Palestine
Mishaal: Israel exploits regional turmoil to seize the Aqsa Mosque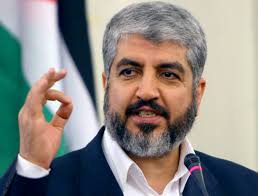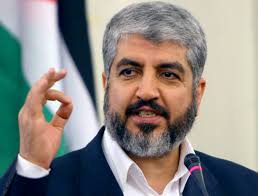 Head of Hamas's political bureau Khaled Mishaal on Thursday called on the Palestinians in the occupied territories to defend the Aqsa Mosque in occupied Jerusalem against the ongoing Jewish violations.
During an interview with Reuters News Agency, Mishaal accused the Israeli occupation government of taking advantage of the regional turmoil to take over the Aqsa Mosque.
He said the Palestinian people, and the Arab and Muslim nations would not be silent on such mounting Israeli violations against occupied Jerusalem and the Aqsa Mosque.
The Hamas leader stressed that the Palestinian people in the occupied lands would never give up their right to defend themselves, their legitimate national rights and holy sites against Israel's violations and violence.
In a related context, the Hamas Movement in Gaza called in a press release yesterday on the Palestinian masses and the Arab and Muslim nations to urgently move to save the Aqsa Mosque and frustrate Israel's plans to change the Arab identity of Jerusalem.
"The issues of Jerusalem and the Aqsa Mosque have priority over all internal and local differences and crises, so we call upon the Arab and Islamic countries, their peoples, and parties to join forces to defend Jerusalem and the holy Aqsa Mosque and to renounce local, sectarian and ethnic conflicts that are prejudicial to the questions of Jerusalem and Palestine," Hamas stated.