Syria
Misinformation Campaign Intensifies by Advocates of Ghouta Terrorists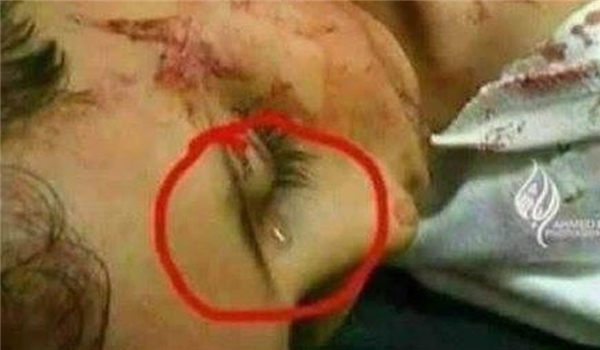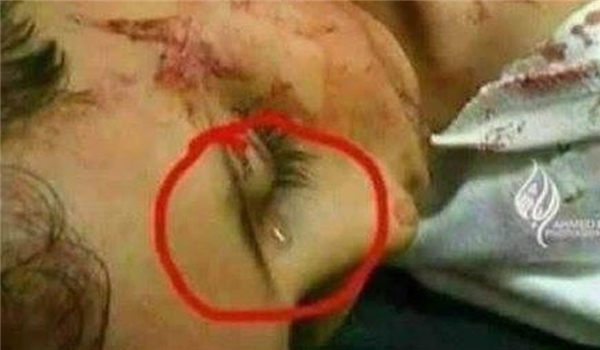 Supporters of terrorist groups in Eastern Ghouta of Damascus are attempting to cause international outcry against the Syrian government through a misinformation campaign that includes falsifying realities and trying to fool the audience by fake news and images.
"They show the photo of a child who has been killed in the Saudi bombing in Yemen and claim her to be a child slain in Eastern Ghouta of Damascus," Hossein Morteza, a reporter of the Arabic-language al-Alam news channel, wrote on his twitter page on Saturday.
"She has been killed by bin Salman and you cry for her tears and say that she is in Ghouta?" he asked addressing those who have released the image.
Meantime, the Lebanese social media activists released the images of the terrorists deployed in Eastern Ghouta to mock at alleged concerns by those Arab and western states who claim to be worried about the lives of those innocent children who are in the region, asking if by children, they mean these sweethearts.
"Come and save the Ghouta children. Each of them is sweeter than another!" they wrote.
Meantime, army officers declared on Saturday that they have specified a safe corridor for evacuating civilians from terrorist-held regions in Eastern Ghouta as the pro-government forces are preparing for an imminent operation.
The source said that the army has called on civilians in terrorist-held regions in Eastern Ghouta to use a newly-set up safe corridor to move towards regions that are under the government forces' control.
The army's helicopters dropped thousands of leaflets over residential areas in Eastern Ghouta and urged civilians to leave the terrorist-held regions.
The army has illustrated a map of rapid access to the safe corridor and necessary instructions, calling on civilians to use the safe corridor in al-Wafedin camp to reach government-controlled regions.
In the meantime, the Russian Reconciliation Center for Syria announced that the terrorists in Eastern Damascus are preventing people from leaving the region.