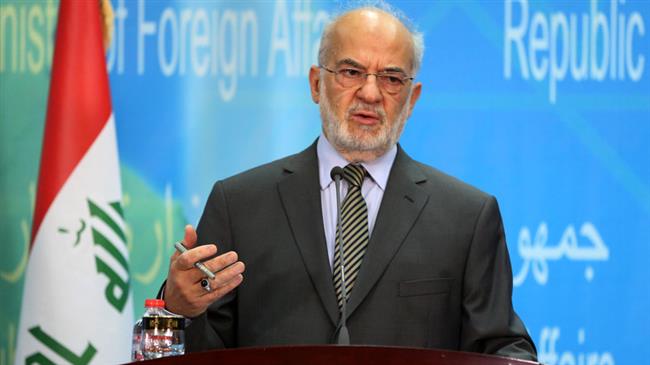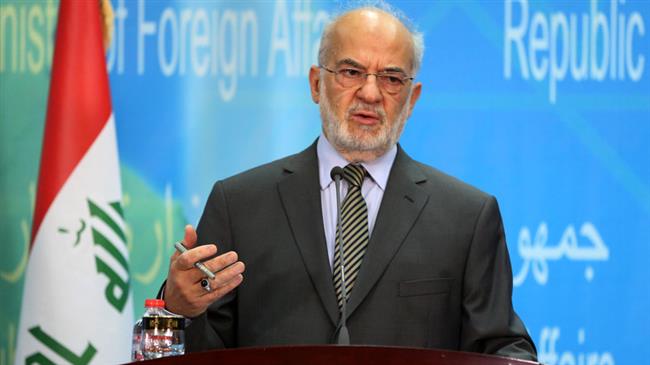 Iraqi Foreign Minister Ibrahim al-Jaafari has warned against any missile strikes against Syria, stressing that the repercussions of such a military aggression against the conflict-plagued Arab country would be "disastrous" for the entire world.
"An airstrike on Syria would be horrendous and regretful, and a catastrophic defeat in the real sense of the word. It will put all world countries in jeopardy," Jaafari stated following the meeting of Arab foreign ministers in the Saudi capital city of Riyadh on Friday.
He added, "While we were asleep last night, the whole Syrian people, especially women and children, were shivering with fear over the possibility of a foolish assault."
The top Iraqi diplomat further pointed to US threats of missile attacks against Syria, saying, "Such clumsy policies will have their own outcomes. We won't allow these foolish moves to be repeated again."
US President Donald Trump has vowed to respond to an alleged use of chemical weapons against the city of Douma, located about 10 kilometers northeast of the capital Damascus, with missile strikes. Washington and its allies were quick to blame the Syrian government for the suspected attack without any evidence. Syria has firmly denied any links to the attack.
Russia, an ally of Syrian President Bashar al-Assad, has pledged to retaliate if the Pentagon does carry out strikes for the "bogus" chemical gas attack.
Syria has been gripped by foreign-backed militancy since March 2011. The Syrian government says the Israeli regime and its Western and regional allies are aiding Takfiri militant groups that are wreaking havoc in the country.