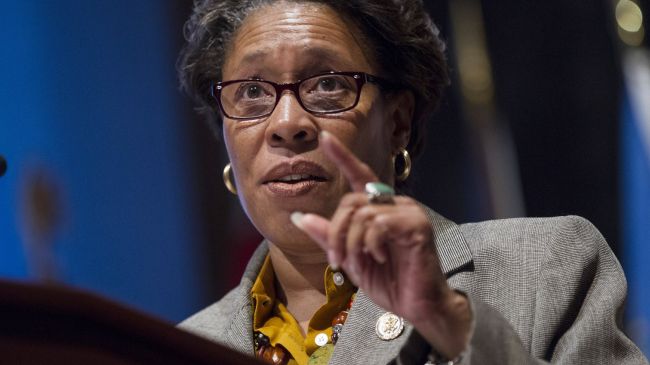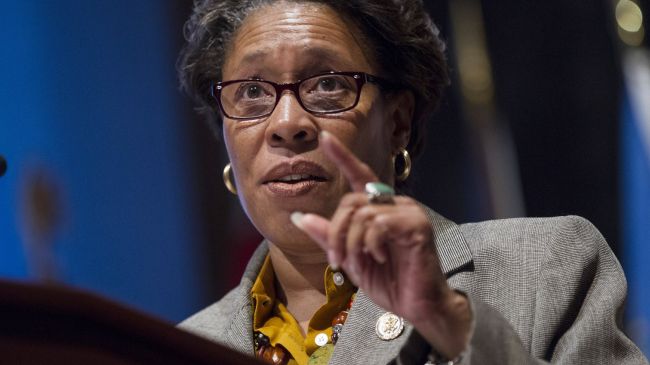 The Congressional Black Caucus has slammed a Missouri grand jury's decision not to indict a white police officer who shot dead a black teenager in August, saying the ruling "is a slap in the face to Americans".
The Congressional Black Caucus (CBC), which is an organization representing the African American members of the US Congress, called the decision a "miscarriage of justice" in a written statement issued on Monday night.
The statement came minutes after St. Louis County prosecutor Robert McCulloch said that Darren Wilson would not be indicted and that he would not even face charges for killing the 18-year-old Michael Brown.
"It is a slap in the face to Americans nationwide who continue to hope and believe that justice will prevail," said Representative Marcia Fudge (D-Ohio), the CBC's leader.
"This decision seems to underscore an unwritten rule that Black lives hold no value; that you may kill Black men in this country without consequences or repercussions. This is a frightening narrative for every parent and guardian of Black and brown children, and another setback for race relations in America," she added.
Meanwhile, Brown's family said in a statement that the grand jury ruling was "profoundly disappointing".
"While we understand that many others share our pain, we ask that you channel your frustration in ways that will make a positive change," the Brown family said. "We need to work together to fix the system that allowed this to happen."
The 12-member grand jury, including nine whites and three African Americans, had been meeting in secret for months on whether probable cause existed to bring charges against Wilson.
Following the decision, violent protests against racial discrimination and police brutality in the United States broke out across the country.
During a press briefing, President Barack Obama urged protesters to be calm and said these protests are "an understandable reaction."
Obama also acknowledged that the United States is suffering from racial discrimination.
"The fact is, in too many parts of this country, a deep distrust exists between law enforcement and communities of color. Some of this is the result of the legacy of racial discrimination in this country."