Iraq
MKO Offers to Help US Stir Syria-Like Unrest in Iraq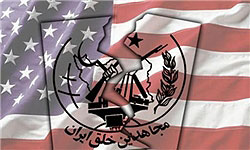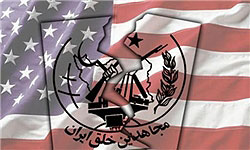 The anti-Iran terrorist Mojahedin-e Khalq Organization (MKO, also known as the MEK, PMOI and NCR( has offered the US to help it spark Syria-like unrests in Iraq, a report unveiled.
According to a report by Didehban Center, the MKO has on many occasions asked the US administration to provide the group with financial support in a bid to make Iraq insecure.
The report said that the proposals have been put forth to the US officials through former and retired Washington officials who are now among the MKO advocates, including former US Ambassador to the UN John Bolton, Former presidential candidate John Mc Cain and former US Attorney General Michael Mukasey
The MKO has claimed that it can recruit extremist and terrorist groups in Iraq due to its three-decade-long stay in that country which has also provided them with some in-debt knowledge of the Arab country, and then organize bombing plots, suicide attacks and spark sectarian and ethnic conflict in a bid to make Iraq's atmosphere tense similar to the present conditions in Syria.
Earlier, a prominent Iraqi strategy analyst said that targeting the political trend in Iraq is actually a part of the broader plot against the region which is known as the Greater Middle-East plan and aimed to pressure the countries which are in the resistance front against Israel and the US.
Ahmad al-Sharifi told FNA in January that the recent rallies in different cities of Iraq are also a part of the plot to pressure the Iraqi government to give up its independent and progressive political performance.