Syria
Moallem: Syria Will Obtain Russian S-300s Soon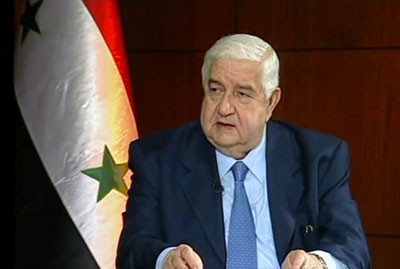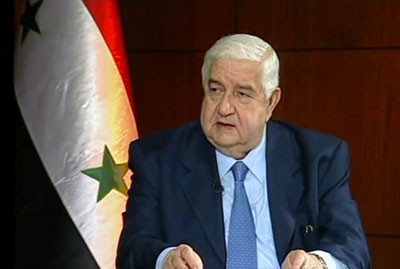 Syria has asked Russia to speed up delivery of S-300 anti-aircraft missiles, Syrian Foreign Minister Walid Moallem said in an interview published Thursday.
Speaking to the Lebanese Al-Akhbar newspaper, Moallem said Washington had pledged that US-led air strikes against the ISIL group would not hit the Syrian army.
"Do we trust this commitment? For now, we realize that President Barack Obama, for domestic reasons, wants to avoid war with Syria," he told the newspaper.
"But we do not know how Obama will act under mounting pressure, and the pressure will only increase if the Republicans achieve a majority in the US mid-term elections, so we have to prepare ourselves."
The interview was conducted before Tuesday's US elections, which saw the Republicans regain control of Congress.
"This is what we explained bluntly to the Russians, and we asked them to take advantage of the situation and provide us with advanced weapons," he said.
Asked if he was referring to S-300 anti-aircraft missiles, which Damascus has long sought from Russia, Moallem replied: "Yes, and other advanced weapons."
"We will get them and other advanced weapons in a reasonable period," he said.
"The main problem is on the road to a speedy solution, meaning the Kremlin's political approval. It is just around the corner," he added.
S-300 batteries are advanced surface-to-air weapons that can take out aircraft or guided missiles, and Russia's planned sale of the missiles to Damascus has raised international concerns.
Moallem said Washington had given Damascus advanced warning before the strikes began, both through its U.N. ambassador, as well as via Baghdad and Moscow, and pledged that the bombing would not hit the Syrian army.
Nothing Can Impair Iran-Syria Strategic Ties
Syria Foreign Minister lauded Iran's support for his country's stability, and stressed that nothing can ruin the good and strategic relations between the two nations.
"Nothing can undermine Iran-Syria profound and strategic relations."
He called on certain regional states to avoid supporting anti-Damascus terrorist groups.
Also in similar remarks in August, Moallem praised Iran's unsparing efforts to unite all the four elements of the anti-terrorism front (Iran, Iraq, Syria and Russia).
He lashed out at the UN for its inaction to confront the evil phenomenon of terrorism and extremism spreading in the region.
"It has now been clarified that the Takfiri terrorists of ISIL and Al-Nusra Front are more dangerous than the other terrorist groups in region, including Al-Qaeda and Taliban," he said.
The top Syrian diplomat underscored that the anti-terrorism front's elements are preventing spread of the ISIL's activities to other world countries.