Iran
Moharram maneuver aims at fostering Iran's combat readiness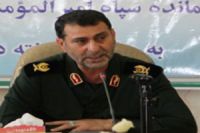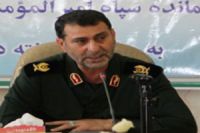 A military commander announced on Tuesday that defending the country and fostering the all-out readiness of the military forces are main objectives of conducting Moharram maneuver in the western Province of Ilam.
Talking to IRNA, Commander of Amir Al-Mo'menin Unit in Ilam Province Brigadier Sadeq Kaki made the remarks on the sidelines of the ongoing Moharram military exercises in the border town of Mehran in western Iran.
He said the message of the Islamic Republic of Iran and Basij volunteer forces is spreading peace and friendship across the globe.
He said the Islamic Republic of Iran would never initiate any war against any country and is not intended to invade any country, adding the county is fully ready to safeguard the country against any possible threats.
The two-day Moharram maneuver opened in the border town of Mehran on Tuesday morning.