Technology
Mongolian President Visits Iran's N. Enrichment Site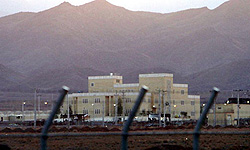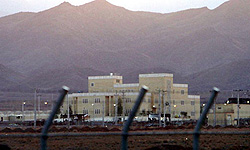 Mongolia's President Tsakhia Elbegdorj visited the Natanz uranium enrichment facility in Central Iran on Monday.
The visit by the Mongolian president followed the 16th heads-of-state summit of the Non-Aligned Movement (NAM) in Tehran.
During the visit, Elbegdorj inspected the centrifuge machines used to enrich uranium at the facility.
The West says Iran's nuclear program aims at developing weapons technology, but Iran says it is for peaceful purposes such as power generation and cancer treatment.
Mongolia is said to be building its first nuclear power plant and mining uranium with the help of Russia.
Iran has often said it is willing to transfer its nuclear expertise to other countries.
The Mongolian leader was allowed to visit whatever he wanted in the plant.
"This site is a unique place. Maybe in other countries it is not possible to visit such a sensitive place," Elbegdorj said. "I found out how the enriched uranium is being used for peaceful energy."
Inspectors from the UN nuclear agency visit the site regularly, and Iran has in the past allowed foreign diplomats and reporters to enter it as well.