Latin America
Morales announces expulsion of US agency for conspiracy against Bolivians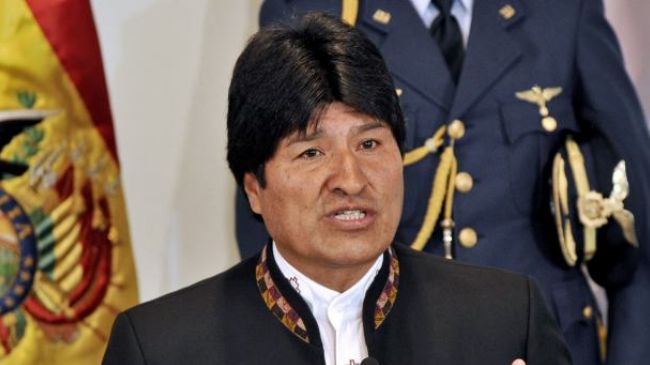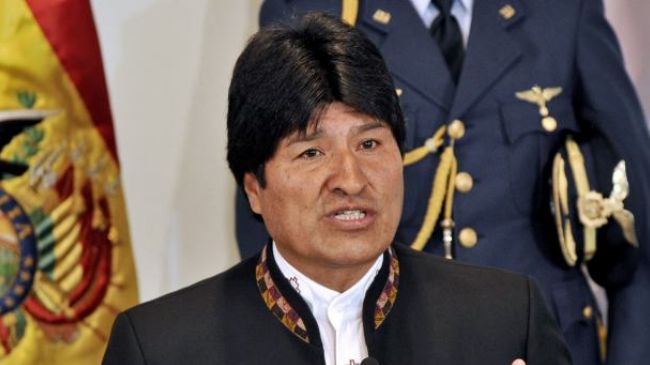 Bolivian President Evo Morales says he will expel the US Agency for International Development (USAID) from the country, accusing the agency of seeking to "conspire against" the Bolivian people and government.
Morales made the announcement on Wednesday at a rally in La Paz to celebrate May Day, AFP reported.
Morales had in the past threatened USAID with expulsion, saying that its programs have political rather than social objectives.
The leftist president pointed out that there was "no lack of US institutions which continue to conspire against our people and especially the national government, which is why we're going to take the opportunity to announce on this May Day that we've decided to expel USAID."
"No more USAID, which manipulates and uses our leaders," he added.
US state department spokesman Patrick Ventrell denied the accusations as "baseless."
"We think the programs have been positive for the Bolivian people, and fully coordinated with the Bolivian government and appropriate agencies under their own national development plan," he said.
The agency has been working in Bolivia for almost five decades, and had a budget of $52.1 million for the country in 2010.
Morales also slammed a remark by the US Secretary of State John Kerry who described Latin America as the "backyard" of the United States.
The United States "probably thinks that here it can still manipulate politically and economically. That is a thing of the past," he stated.
Morales has been publicly critical of US policies towards his nation.
In 2008, he expelled the US ambassador and Drug Enforcement Administration (DEA) for allegedly conspiring against his government. Bolivia is a major producer of coca leaves, which can be used to produce cocaine.
On September 8, 2012, Morales said the United States became a "refuge for criminals" in response to Washington's refusal to extradite former Bolivian President Gonzalo Sanchez de Lozada, who is wanted in connection with the deaths of 63 people during an Army crackdown on anti-government protesters in October 2003.