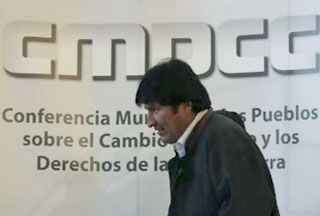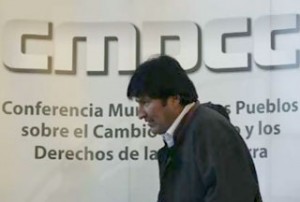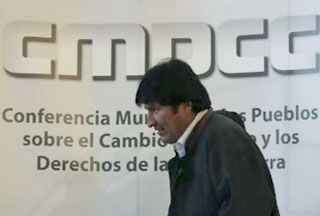 Bolivian President Evo Morales has urged the international community to act more responsibly on climate change as he inaugurated a major summit over the issue.
The conference in the Bolivian city of Cochabamba attracted presidents, scientists, and activists from more than 125 countries on Wednesday.
"If we want to save the human species, if we want to save planet Earth, we must change the current world order and the capitalist system," Morales told a crowd of 20,000 people.
The summit, coinciding with Earth Day, was dubbed as the "World People's Conference on Climate Change and the Rights of Mother Earth."
The indigenous Bolivian president organized the summit after the failure of the Copenhagen summit last year.
New proposals are to be drafted during the summit for potential submission to the next UN climate talks in Mexico in November.