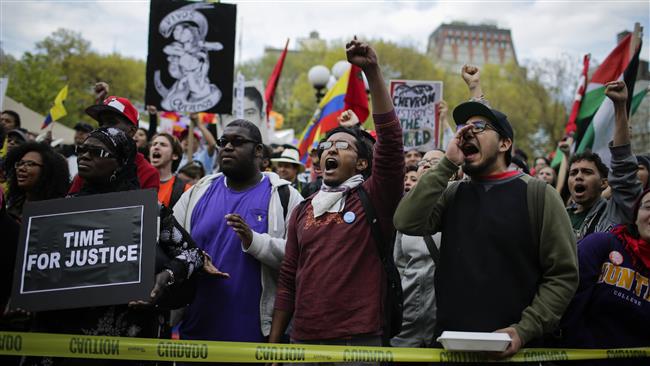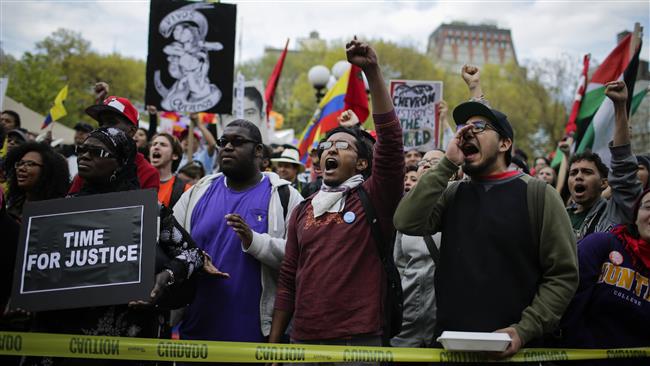 A growing number of Americans view racism as a significant problem in the United States and say the country needs to continue making changes to give blacks equal rights with whites, according to a new survey.
Currently, 50 percent of people in the US say that racism is a "big problem" in our society today, according to a poll released Wednesday by the Pew Research Center, an American think tank based in Washington, DC.
Five years ago, 33 percent of Americans characterize racism as a big problem, and 26 percent thought so in January 2009.
Among African-Americans, 73 percent now identify racism as a big problem, along with 58 percent of Hispanic Americans.
Also, nearly 60 percent say the US needs to continue making changes so blacks can achieve racial equality with whites.
While most African-Americans have consistently said that changes must continue to be made to attain racial equality, the share saying this now is 86 percent, a higher proportion than in previous years.
This shift in public opinion is seen across all regions of the country and across all demographic and partisan groups.
Separately, a new Gallup survey released Tuesday shows that Americans' satisfaction with the way blacks are treated has declined to a new low.
The poll, based on Gallup's 2015 Minority Rights and Relations survey, found 49 percent of people in the US were satisfied with the treatment of African-Americans, a sharp drop from two years ago, when 62 percent were satisfied.
The drop in satisfaction is likely the result of a series of high-profile and fatal incidents in the past year involving white police officers and African American citizens.
The unnecessary use of heavy-handed tactics by police as well as the racial profiling of some minorities has become a major concern across the US in recent years.