Bahrain
More anti-govt. protest held in Bahrain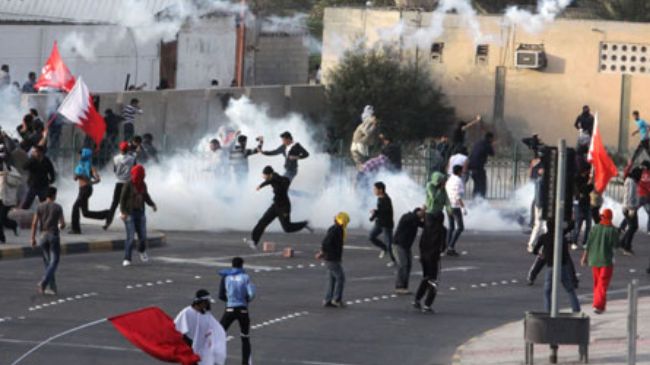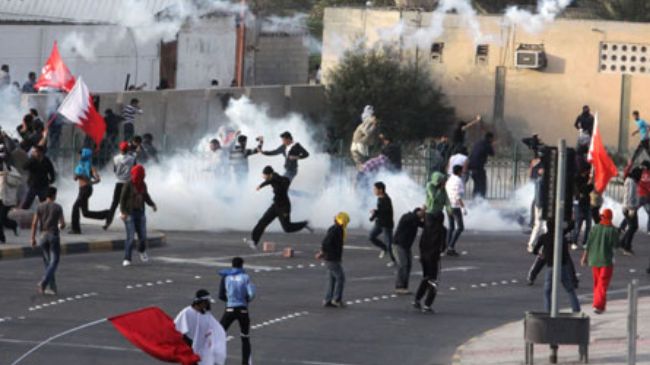 Anti-government demonstrators have once again taken to the streets in Bahrain to call for the removal of the Al Khalifa regime, Press TV reports.
Despite harsh crackdown by Saudi-backed regime forces, Bahrainis held demonstrations in several towns and villages across the country on Monday, calling for the realization of democracy and freedom.
Clashes broke out in many areas after Bahraini forces fired teargas canisters and birdshot to disperse the protesters, who called for the release of all jailed activists and demanded that King Hamad bin Isa Al Khalifa step down.
The activists held banners marking the start of their revolution at Manama's Pearl Square in mid-February 2011. A month later, Bahrain demolished the monument in Pearl Square, which had stood at the focal point for the revolution.
Since the start of the revolution, thousands of people have staged numerous demonstrations in the streets of Bahrain, calling for the Al Khalifa royal family to relinquish power.
On March 14, 2011, forces from Saudi Arabia and the United Arab Emirates invaded the country to assist the Bahraini government in its crackdown on the peaceful protesters.
According to local sources, scores of people have been killed and hundreds others arrested during the crackdown.
Physicians for Human Rights has said that doctors and nurses have been detained, tortured or disappeared because they have "evidence of atrocities committed by the authorities, security forces, and riot police" in the crackdown on anti-government protesters.