Syria
More Bodies of terrorist US, SDF Victims Discovered in Northeastern Syria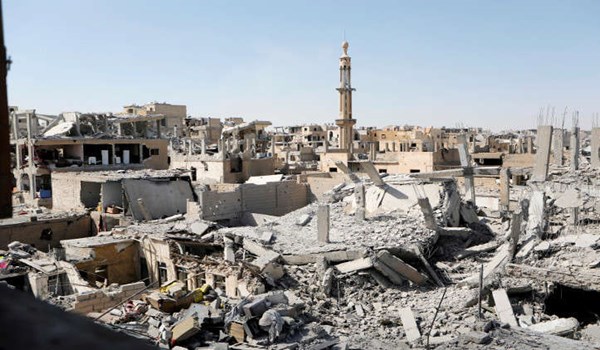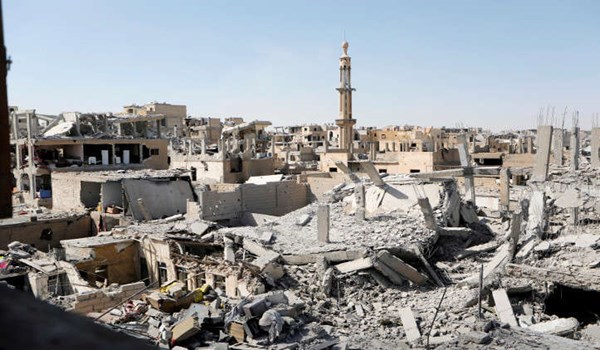 Nearly a hundred corpses of civilians killed in the US air raids and offensives of the Washington-backed Syrian Democratic Forces (SDF) were found in Raqqa city on Sunday.
A sum of 96 bodies of civilians, killed in the US air attacks and the SDF's offensives on residential areas, were discovered by the members of Raqqa Civil Council Team from under debris of ruined buildings near the Old Grand Mosque in Raqqa city.
The SDF's artillery units had been carrying out blind shelling of residential areas in Raqqa city when it was under ISIL's rule, a field source said, adding that a large number of people were killed in the attacks and many more were injured who later died due to the acute lack of medicine and medical equipment.
Local sources in Raqqa reported on Wednesday that 9 more bodies of civilians killed in the US-led coalition attacks were found in al-Jamili district in Raqqa city on Tuesday.
Meantime, the Kurdish-language Hawar news quoted an official source in Raqqa civil council team as saying that the corpses of over 2,600 people, mostly women and children, have been unearthed in al-Rashid stadium, the city zoo, al-Qadim great mosque and al-Badou district since the liberation of Raqqa last October who were mostly buried by the ISIL in mass-graves.
The bodies of civilians killed in the US airstrikes and the ISIL assaults are every day discovered in mass-graves and under the ruins of buildings in different parts of Raqqa.