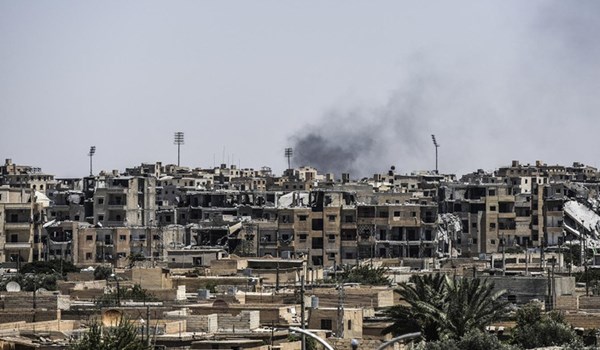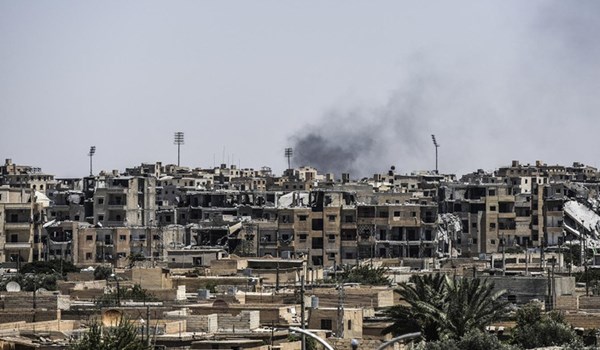 The dead bodies of over a dozen civilians killed in the US airstrikes on Raqqa were unearthed one year after Washington and its affiliated militants occupied the city, local sources reported on Monday.
The sources said that the Raqqa civil team has found a sum of 13 corpses of the US air raids victims, including women and children, from under debris of ruined buildings in Panorama neighborhood.
The sources further said that bodies of 3 more civilians were also unearthed from ruined buildings in al-Thakana neighborhood in Raqqa.
One year after occupation of Raqqa, mass graves of victims of the US raids and attacks by the ISIL terrorists and the Syrian Democratic Forces are being found regularly in the city.
The Arabic-language website of Russia's state news agency, RT, reported earlier this month that the largest mass grave of civilians is in Panorama in Raqqa city with over 1,500 bodies of victims killed in the US air raids or in the Washington-backed militants' attacks when the city was under ISIL's rule.
In the meantime, the Kurdish-language Hawar news reported that Raqqa Civil Team has thus far discovered 11 mass graves, adding that excavations had completed in 8 mass graves.