Palestine
Middle East
Resistance Axis
More Details on Gilboa Escape, Recapture Revealed
Lawyers of two Gilboa jailbreak heroes managed to meet their clients late on Tuesday, several days after their recapture by Israeli occupation forces.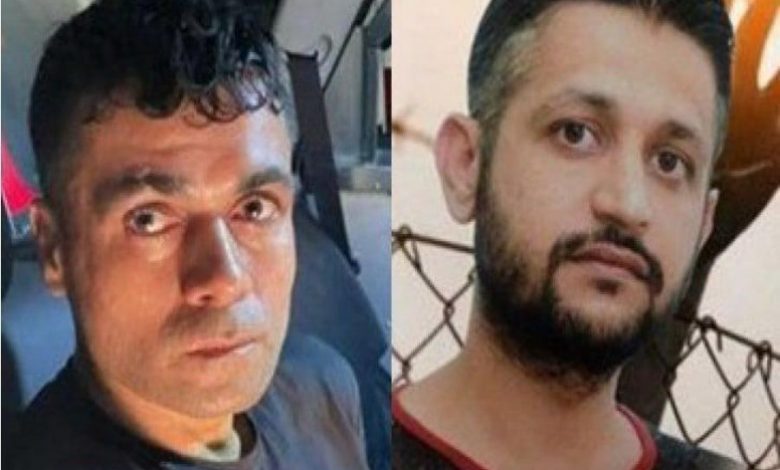 Mahmoud Al-Arda and Mohammad Al-Arda were among six-member group which escaped from high-security Gilboa prison on September 6, before being recaptured by occupation forces along with two other escapees Yaaqoub Qaderi and Zakaria Zubeidi last Friday and Saturday (September 10 and 11).
Lawyers tasked by Palestinian Commission of Detainees and Ex-Detainees met with the Ardas, who revealed details on the jailbreak and their recapture.
Mahmoud Al-Arda said he was the mastermind of the 'Tunnel of Freedom' escape operation, his lawyer Reslan Mahajneh said, as quoted by the commission and circulated by Palestinian media.
The Palestinian prisoners started to dig the tunnel in December 2020 and prisoners of other chambers did not help in the excavation process, Mahmoud Al-Arda said as quoted by his lawyer.
As they went out of the tunnel, the six prisoners entered a Mosque in Naoura town, AL-Arda said, adding that they were divided into three groups as they got out of the mosque.
"We avoid to enter the 48 territories in a bid to save our people there from being interrogated. We tried to enter the West Bank, but security measures were heavy there. Our recapture was by chance, and no one has informed the occupation forces about our whereabouts," Al-Arda said, as quoted by Mahajneh.
The recaptured prisoner reassured his mother by saying he is well and his morale is high.
He saluted the Palestinian people for their support, and hailed the jailbreak operation as a great achievement, voicing concern over the condition of the other prisoners who have being tortured by occupation forces.
Brutal Torture of Mohammad Al-Arda
For his part, Mohammad Al-Arda, the other prisoner, told his lawyer, Khaled Mahajneh that they were also recaptured by chance as they were in a truck in the Zionist entity's north.
"The soldiers were about to end their routine inspection of the truck which we were hiding in. However, one of them extended his hand and hold mine," Mohammad Al-Arda told his lawyer, according to the commission.
"During my freedom, I ate an aloe from a fruit garden in Marj Abu Amer. To me, it was equal to 22 years of imprisonment."
Khaled Mahajneh said Mohammad Al-Arda has been subjected to brutal torture by occupation forces during interrogation.
"He was brutally beaten and he hasn't received treatment yet," the lawyer said, noting that Al-Arda and Zubeidi during their days of freedom didn't drink water.
"I told the Israeli inquiry officer that I was not guilty, I was seeking freedom and wanted to see my mother. I rejected the Israeli accusations and kept silent," Al-Arda told his lawyer.
Mahmoud Al-Arda and Yaaqoub Qaderi were recaptured by occupation forces late Friday (September 10). Few hours later, in the early hours of Saturday (September 11), occupation forces captured Mohammad Al-Arda and Zakaria Zubeidi.
The other two escapees, Monadel Nufaiaat and Ayham Kamamji, are still at large by occupation forces.