Syria
More Families Flee Terrorist SDF-Run Refugee Camps in Northeastern Syria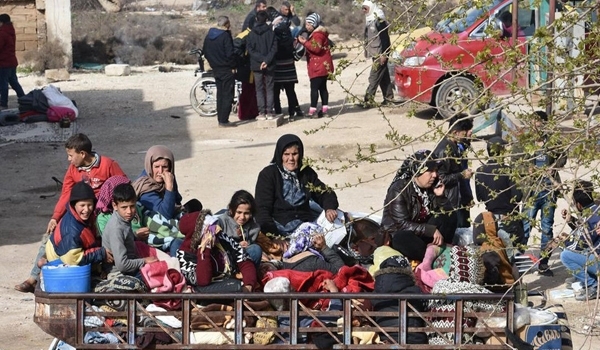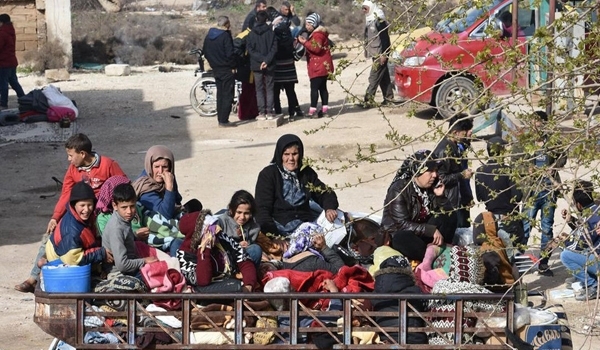 Tens of families have fled refugee camps run by the US-backed Syrian Democratic Forces (SDF) in Raqqa province and headed towards Aleppo and Idlib provinces, a Syrian paper reported on Tuesday.
Syria's state-run al-Watan daily reported that over 40 families, settled in the refugee camps West of Raqqa city that is under SDF's control, have left for Aleppo and Idlib provinces.
It further said that the refugees' flee is due to the SDF's pressure on the camps' residents to force them to join the SDF and also dire living conditions.
Other sources reported that residents in the SDF-held regions are living in fear as robberies from trade centers and residential units have been rising in the region.
Local sources reported on Sunday that the SDF worsened the living conditions in refugee camps under their control to force young men join the SDF combat forces.
The sources said that a large number of refugees at the SDF-run Mabroukah camp in Northern Hasaka took part in a demonstration against severe shortage of food stuff, medicines and other vitally needed items in their camp.
The sources said that many similar protests have been suppressed by the SDF, adding that the SDF has been intentionally worsening the living conditions in the camps to force the refugees, especially young men, to join the militia.
They went on to say that the SDF has sent expired consignments of medicines and food stuff to the camp, which have intoxicated a number children in Mabroukah.
The sources underscored that the entire SDF-run refugee camps in Deir Ezzur and Hasaka are suffering from shortage of sanitary services and acute shortage of food stuff.