Syria
More Pro-Damascus Popular Forces Arrive in Afrin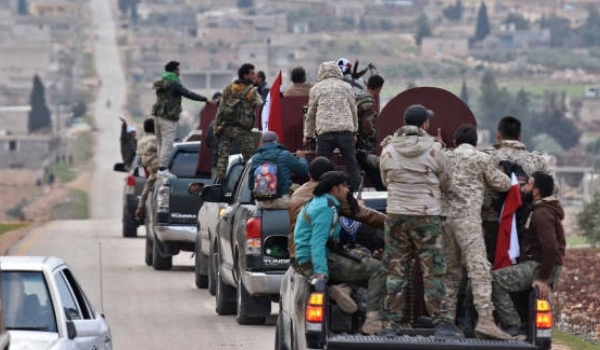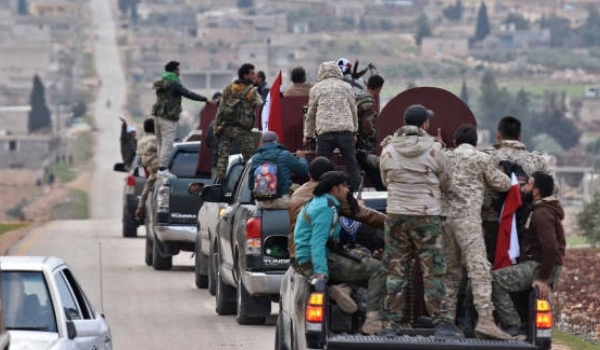 A fresh convoy of pro-government popular forces entered the town of Afrin .
The Arabic-language website of the AMN reported that the third group of pro-Damascus popular forces entered Afrin in presence of the Russian military police in al-Ziyara passageway.
The AMN further said that the fresh forces' deployment in Afrin is mainly aimed at preventing the Turkish troops' artillery attacks.
It added that the Turkish army had previously shelled convoy's of popular forces that were moving towards Afrin.
In a relevant development on Friday residents of a Kurdish-held enclave in Northern Syria that recently became ground zero of a major Turkish military operation staged a rally to welcome the arrival of pro-Damascus militia units in Afrin.
During a rally held in the main square of Afrin, the assembled people waved Syrian flags and portraits of Syrian President Bashar Assad as they welcomed the arrival of pro-government militia troops to the beleaguered province.