Syria
More Regions under Gov't Troops' Control in Southern Syria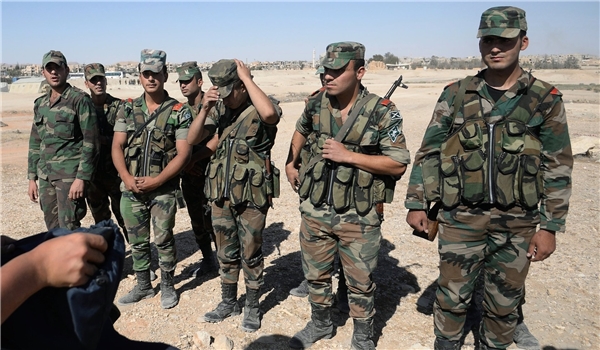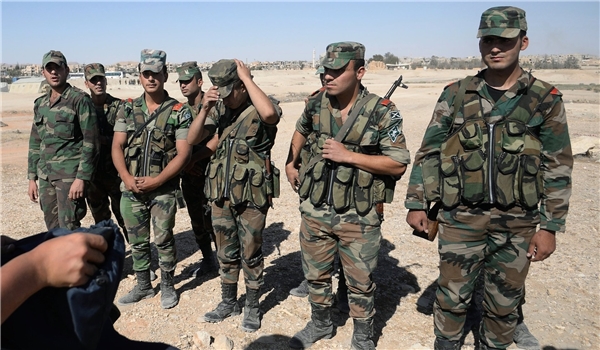 Chief of Staff of the Iranian Armed Forces Major General Mohammad Hossein Baqeri in a statement on Tuesday repeated President Hassan Rouhani's warning to the US and cautioned Donald Trump to avoid threatening Iran or wait for consequences impossible to imagine.
"As correctly stated in the remarks of our honorable president, the enemies, specially the US, whose deployment centers and interests are accessed by the Islamic Republic of Iran's overt and covert defense power should not play with lion's tail otherwise they will be given a strong, unimaginable and regretting response at a very vast extent in the region and the world," General Baqeri said.
He, meantime, stressed that history has shown that the Iranian nation has always loved peace and never started any war against other countries, and said, "Iran, as the superior power in the Persian Gulf and the Strait of Hormuz, has always guaranteed security of shipping in the vital waterway and the global economy and enjoys the power to make any move (it desires) in this region."
General Baqeri said that the US president who is childishly preparing for new economic and oil sanctions against Iran should know that in case of implementing such policies, the interests of the US and its affiliates will come under target by the Islamic Revolution's friends in any parts of the world.
"Thanks God, the Iranian Armed Forces are at the peaks of preparedness and assure (the nation) that they will kill in the bud any plots against the Iranian nation and will give an unforgettable lesson to the enemies," he concluded.
Trump and Rouhani traded hostile warnings last week, amid rising tensions between the two countries.
Trump tweeted that Iran "will suffer consequences the likes of which few throughout history have ever suffered before" if it threatened the US.
President Rouhani earlier warned his US counterpart against the unbearable costs and dire consequences of blocking Iran's oil exports, saying belligerency against Iran would the "mother of wars".
"The regional states are either afraid of the US or do not trust it. Anyone who understands politics a little bit would never say that he/she would prevent exports of Iran's oil. We have many Straits. The Strait of Hormuz is just one of them," President Rouhani said, addressing the Iranian ambassadors to foreign states in Tehran on Sunday, repeating his earlier tacit threat that Tehran would close off the Strait of Hormuz in response to any move by the US to zero its crude supplies.
He stressed that Iran has been the guarantor of security in the Strait of Hormuz all throughout the history, saying, "Mr. Trump! Do not twist the lion's tail because you will regret. You are not able to provoke the Iranian nation against Iran's security and interests."
"The Americans should come to realize this point well that peace with Iran would be the mother of all peaces and war with Iran would be the mother of all wars. We do not quiver from threats and we have a deterrent power. Today our internal unity is more than before, threats make us more coherent and we will definitely beat the US," Rouhani said, and added, "We would sustain costs, but will earn greater interests."
President Rouhani underscored that the new conditions created after the US withdrawal from the 2015 nuclear deal is an opportunity for relations with the world, exports and home-made production, saying, "Today, talks with the US has no other meaning but surrendering and putting an end to the Iranian nation's achievements. If we surrender to a liar bullying person like Trump, they will plunder Iran."