Syria
More Senior Terrorist Commanders Killed by Unknown Attackers in Northwestern Syria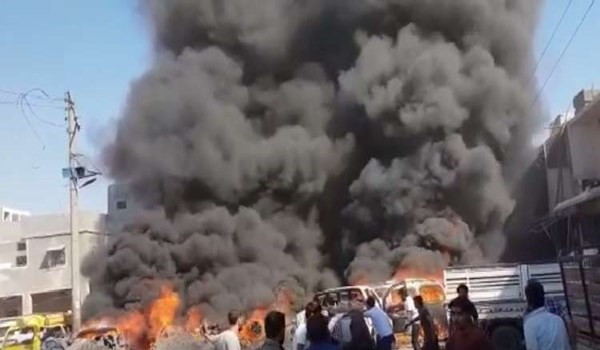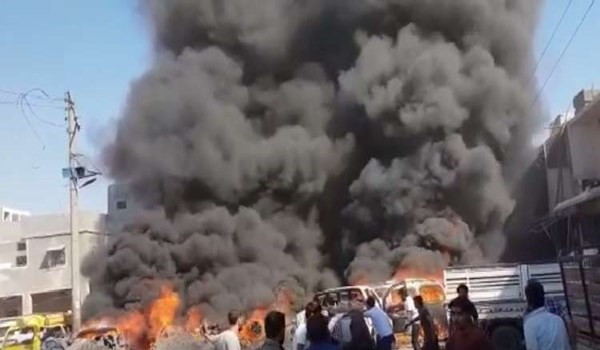 Two notorious commanders of Tahrir al-Sham Hay'at (the Levant Liberation Board or the Al-Nusra Front) and National Liberation Front (NLF) were killed in a bomb and gun fire attacks by unidentified raiders in Southern Idlib on Saturday.
Abdulhamid al-Azo, a field commander of NLF, was killed in a bomb blast along a road connecting Dayer Sharqi to Ein Qari'a in Southern Idlib.
In the meantime, Abu Osama al-Terablosi, a notorious commander of Tahrir al-Sham, was gunned down by unknown raiders near the town of Ma'arat al-Nu'aman in Southern Idlib.
Meanwhile, a number of NLF fighters were killed or injured after a bomb went off near their base in the town of al-Artab in Western Aleppo.
Infighting and assassination operations have increased further in Northern Syria after the endorsement of the Sochi Agreement by Russia and Turkey that ruled for the establishment of a demilitarized zone in Idlib.
Sources close to the armed groups operating in the provinces of Aleppo and Idlib told al-Watan newspaper on Friday that al-Nusra and other terrorist organizations, including the Turkistan Islamic Party and Horas al-Din, would not leave the demilitarized zone as they had not received insurances for the security of their foreign members from Turkey.
They specified that some of the foreign contract fighters were denied access to their home countries.
According to the sources, Ankara failed to provide these guarantees as it is concerned over the foreign contract fighters' possible fleeing to Turkey and the consequent deterioration of the security situation there.
The sources went on to say that Turkey was concerned over possible direct confrontation with the radical organizations, and it was willing to extend the terms of armed groups' withdrawal from Idlib and pursue talks with their leaders.
On October 10, the Turkish Defense Ministry said in a statement that all the heavy weapons, including tanks and artillery, had been withdrawn from Idlib.
Earlier in October, media reports suggested that the militants had pledged to withdraw under pressure from the Turkish intelligence, but only if Turkey guaranteed their security.
While the Syrian government has regained control over most of the country's territories, Idlib remains the only province where extremist and rebel forces are still active.
In mid-September, Russian President Vladimir Putin and his Turkish counterpart Recep Tayyip Erdogan agreed to set up a demilitarized zone in Idlib by October 15, while Russian Foreign Minister Sergei Lavrov said on Wednesday that it could become fully operational a day or two later than scheduled.