Syria
More Syrian Soldiers, Helicopters, Vehicles Arrive in Deir Ezzur to Lift ISIL's Siege on Airbase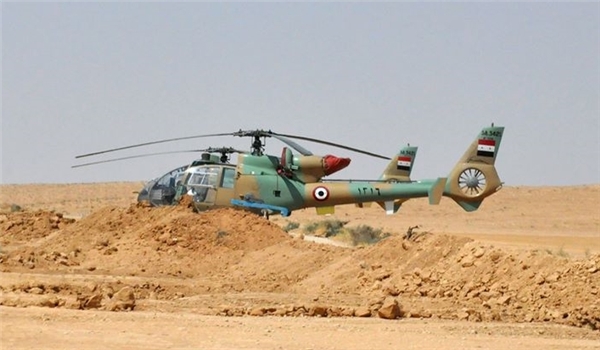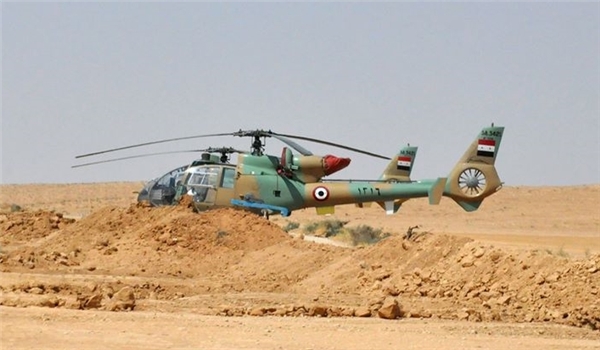 The Syrian Army dispatched more soldiers, helicopters and vehicles to Deir Ezzur on Saturday to join the pro-government forces' operation to break ISIL's siege on the city's military airport.
Several helicopters landed at the 137th Artillery Brigade Base in Western Deir Ezzur, following the military operation to lift the ISIL's siege on airbase.
According to a military source in Deir Ezzur, the helicopters landed around the same time when several armored vehicles arrived at the 137th Brigade Base.
Also, several units of the Syrian Army arrived at the 137th Brigade Base in the Deir Ezzur province on boats.
The reinforcements traveled through the newly-liberated territories in the Homs, Raqqa and Deir Ezzur provinces to transport military supplies, vehicles and boats that will be used to conduct an amphibious landing along the Eastern banks of the Euphrates River.
In the meantime, local sources confirmed that a large volume of military equipment and a large number of boats, floating bridges, vehicles and demining machinery have arrived in Deir Ezzur in the last days.
A military source said that the army is advancing in the region regardless of landmines planted by the ISIL, adding that the army men in al-Maqaber region are only a mile away from their comrades that are under siege of the ISIL in Deir Ezzur airbase.
He further said that the advancing soldiers intend to join their comrades in the airbase from the base's Eastern side.
The army men have activated all the flanks West of Deir Ezzur city to access the airbase and end the siege, the source said, adding that the artillery and missile units are shelling ISIL's positions in Panorama base and al-Maqaber heavily.
Relevant reports said on Friday that the army men attacked ISIL's positions and managed to prevail over terrorists' defense lines from al-Majbal area West of Tamin (security) Brigade base and advanced 200 meters in the depth of one of the positions of terrorists.
The army men killed a number of terrorists and seized their weapons and military equipment.
In the meantime, the Syrian Air Force bombed heavily ISIL's supply lines and positions near the town of al-Shoula in Western countryside of Deir Ezzur, killing a number of terrorists.