Iraq
North America
More than 20,000 US military forces are stationed in bases in al-Anbar, Erbil and Kirkuk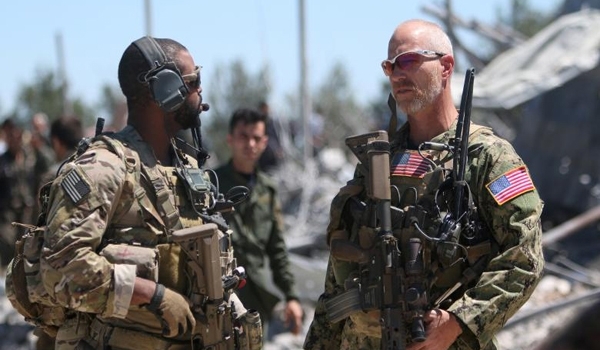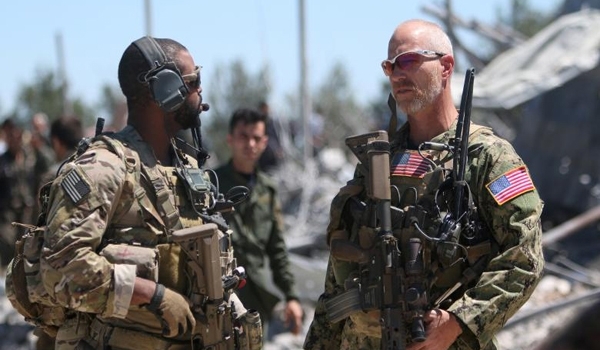 More than 20,000 US military forces are stationed in bases in al-Anbar, Erbil and Kirkuk in Iraq, a political analyst revealed, describing it as a clear instance of occupation of Iraq's territories.
"Washington is attempting to clearly declare its military presence in Iraq by patrolling missions near Samarra, Fallujah and al-Anbar," Hashim al-Kandi told the Arabic-language al-Ma'aloumeh news website on Saturday.
He said the fact that US Deputy Commander in Iraq Austin Rim Furth conductts patrol in Baghdad along with the US forces, and that US Secretary of State Mike Pompeo arrived in Iraq on a military plane indicates Washington's attempts to occupy the country again, saying that Pompeo and Trump's trip to Iraq showed that the US has no intention of playing an advisory or training role.
The analyst said that the recent talks between Pompeo and Iraqi Prime Minister Adel Abdul Mahdi were focused on the US forces' withdrawal from Syria and finding a new base for them, adding that relocation of these forces to Iraq will endanger its security as Washington plans to threaten the neighboring states from Iraq.
In relevant remarks last Saturday, a senior Iraqi lawmaker disclosed that Israel's intelligence forces had arrived in Baghdad along with the US troops.
"Israel's intelligence forces have been witnessed patrolling with the US troops in Baghdad," al-Maloumeh quoted member of Iraqi Parliament's National Security and Defense Committee Karim Alivi Javish as saying.
Alivi Javish reiterated that the Iraqi Parliament's National and Defense Committee would probe the US troops' presence in the Iraqi capital.
In a similar report late last month, the US troops patrolled together with Baghdad Operations Commander in the Iraqi capital.