Iran
Middle East
More than 30 countries helped Iran fight coronavirus: Foreign Ministry
Iran's Foreign Ministry says more than 30 countries as well as a number of international organizations have provided it with assistance in its battle against the new coronavirus outbreak.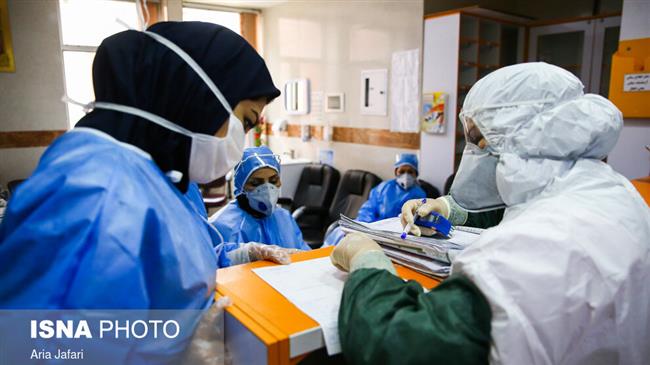 Ministry spokesman Abbas Mousavi made the remarks during a press conference held via video link in Tehran on Monday, expressing gratitude to those countries.
He also thanked Iranians overseas for collecting a considerable amount of aid and transferring it to the Islamic Republic through Iran's embassies.
The pandemic, which has afflicted more than 200 countries worldwide so far, resulted in displays of solidarity by the international community and among Iranians, the spokesman said.
Mousavi also expressed sympathy with other countries afflicted by the disease, saying Iran is distraught by their suffering in an apparent reference to the United States.
Certain countries, however, have "tried to fish in troubled waters," the spokesman said, referring to their attempts to politicize the pandemic.
The Trump administration has defied international calls on Washington to halt its draconian sanctions on Tehran and instead intensified them as part of its "maximum pressure" campaign.
Iranians join forces to produce masks in battle against coronavirusIranian women volunteer to sew masks and protective gowns to fight the spread of coronavirus in Tehran.
Mousavi called on the world's "independent and civilized nations" not to follow the United States' "illegal, oppressive, and baseless" sanctions.
Washington imposed sanctions on Iran in May 2018 after unilaterally leaving a historic nuclear accord with Tehran and other countries that has been endorsed by the UN Security Council.
Mousavi pointed to the International Court of Justice's ruling in 2018 that obliged the US to lift its sanctions on humanitarian supplies and Foreign Minister Mohammad Javad Zarif's letter to the United Nations and his counterparts last month, urging them to ignore the coercive measures.
Iran's FM urges removal of unilateral US sanctions to help fight against virus epidemicIran's foreign minister writes to the UN chief, urges lifting of the unilateral and illegal US sanctions amid Tehran's battle against the new coronavirus outbreak.
Tehran, Mousavi said, has clearly notified the international community about its stance that the measures have to be lifted altogether.
Iran not optimistic about change in US approach
The Iranian government and nation, Mousavi said, are not optimistic that the US would eventually relieve the measures.
The "bullying character" of American leaders rules out any such prospect, he said, adding US officials are making up every excuse in their book to retain the sanctions.
"We have no hope in their good; at least they should spare us their evil and let Iran take its own measures," Mousavi said.
Iran presents daily update
Presenting the latest update on Monday, Iran's Health Ministry spokesman Kianoush Jahanpour reported 2,274 new infections and 136 more deaths from the virus over the past 24 hours.
In total,60,500 Iranians have tested positive for COVID-19 while 3,739 have died, he pointed out, adding 24,236 patients have fully recovered so far