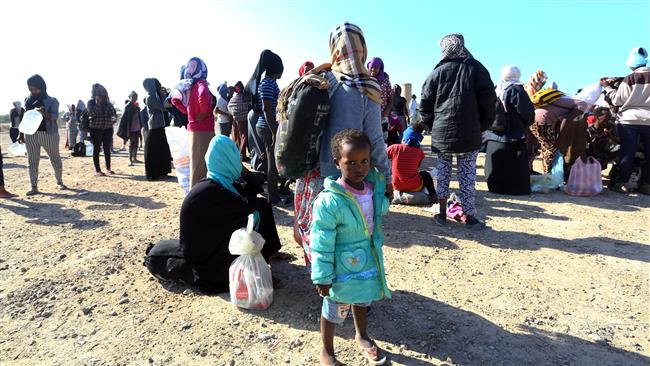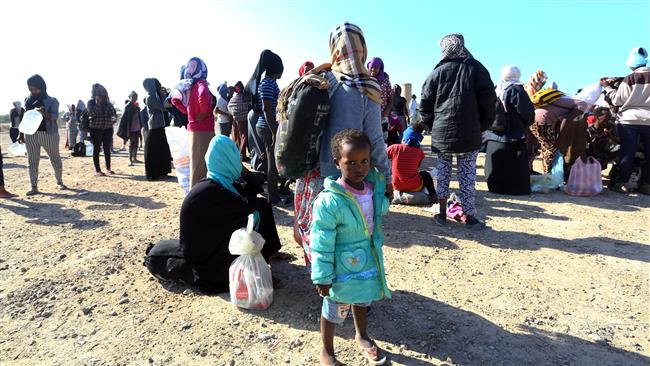 More than 3,000 illegal migrants have been arrested in Libya's northwestern city of Sabratha, as the country's unity government authorities push a crackdown on human trafficking to Europe.
"We arrested 3,150 illegal immigrants of different Asian, Arab, and African nationalities," Bassem Ghrabli, the commander of a force loyal to Libya's unity government, said on Saturday.
Ghrabli said his forces had also driven a rival militia, led by the head of a former people-smuggling network, out of Sabratha after three weeks of fighting.
The unity government's health ministry said the clashes left 39 people dead and 300 others wounded, adding that the fighting also damaged schools, hospitals, and UNESCO-listed archaeological sites in the city, which is located 70 kilometers west of the Libyan capital of Tripoli.
Sabratha became a major hub for migrants seeking a chance to head to Europe after the ouster and death of long-time dictator Muammar Gaddafi in 2011. Local smugglers took advantage of a security vacuum in the conflict-plagued country and took over whole sections of the city, building their own piers equipped to launch dozens of migrant boats a day.
Refugees and asylum seekers are packed onto unseaworthy boats and dinghies by smugglers in the hope of crossing the Mediterranean and reaching Europe. If they don't capsize en route, the boats are usually intercepted by European vessels once they enter international waters.
Half a million people, mainly sub-Saharan Africans, have managed to make the perilous sea journey from Libya and reach Italy over the past four years. About 13,000 others have drowned. Over 106,000 refugees and asylum seekers have arrived in Italy from Libya since last August. More than 2,700 also died en route, according to the International Organization for Migration.