Iraq
More than 600 US Troops Claim Exposure to Chemical Agents in Iraq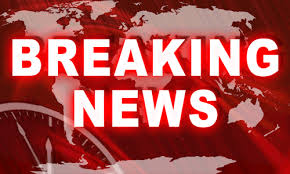 More than 600 American service members told the military they believe they were exposed to chemical weapons in Iraq since 2003, but the Pentagon failed to address the reported cases, according to a report.US troops
The US military had concealed the scale of exposures to chemical warfare agents abandoned during the occupation of Iraq, an investigation by the New York Times revealed last month.
The Times initially disclosed 17 cases of US troops who were injured by chemical agents.
More embarrassing for the Pentagon, the investigation found that the only chemical weapons US forces found in Iraq between 2004 and 2011 were "designed in the United States" and "manufactured in Europe."
The US troops were neither equipped with necessary tools to handle the chemical warfare agents nor had they received adequate training on how to deal with them, the report noted.
Since the Times investigation was published Oct. 14, more US service members have come forward saying they think they were exposed, according to an internal review of Pentagon records.
The Pentagon said it will now expand its outreach to service members and veterans.
The previously secret data came to surface when Defense Secretary Chuck Hagel ordered the Army's Public Health Command to examine its records on standardized medical-history surveys which troops filled out at the end of their combat tours.
Col. Jerome Buller, a spokesman for the Army surgeon general, told the Times Thursday that 629 people answered "yes" when asked, "Do you think you were exposed to any chemical, biological and radiological warfare agents during this deployment?"
It is not clear why the US failed to take further steps to track veterans with related medical complaints for more than a decade.