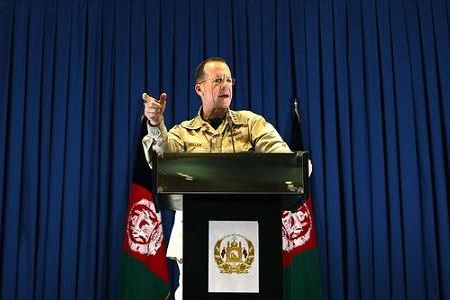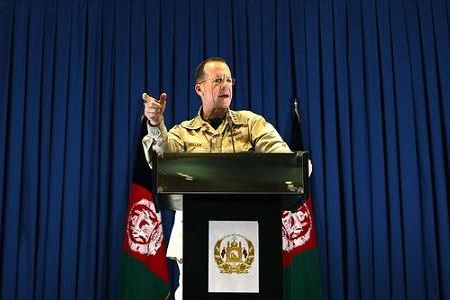 The top US army officer says the military would suffer more fatalities in Afghanistan over the summer as it is fighting the Taliban in the war-shattered country.
"As we continue our force levels and our operations over the summer … we will likely see further tough casualties and levels of violence," Chairman of the US Joint Chiefs of Staff Mike Mullen said Sunday during a news conference in Kabul.
"Despite the rise in casualties, slow but steady progress is being made and that Washington's strategy of reversing the insurgency's momentum is still obtainable by the end of the year. The next months would be crucial," the top officer added.
"No one is declaring victory but there is progress," said Mullen. "I believe that goal is still achievable and certainly the proof of that will be what happens over these next many months in what is a very challenging period."
Mullen's remarks came not long after Taliban militants claimed to have abducted one US navy serviceman and killed another after an ambush in Logar province, located 60 km south of Kabul.
The United States has lost 1207 soldiers in Afghanistan since the 2001 invasion to overthrow Taliban militants. The US-led operations have also left thousands of Afghan civilians dead.