Yemen
More Yemeni women delivering stillborns, babies with birth defects: Medics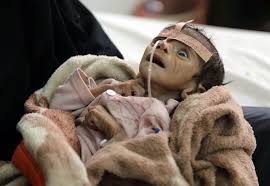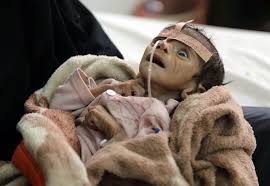 Yemeni doctors and medical officials have warned about the impact of the Saudi war, saying they have detected a dramatic rise in the number of stillbirths and babies born with congenital defects.
Director of the Department of Obstetrics and Gynecology at al-Sabeen Maternity and Child Hospital in Sana'a, who identified herself only as Jamila, said the number of premature births and fetal abnormalities has grown exponentially over the last four months.
The rate now stands at two cases a day, the Arabic service of Deutche Welle quoted her as also saying that in some cases, babies have even been born without heads or with joint contractures.
MD Wafa al-Mamari, an obstetrician at al-Rahma Hospital in northern Sana'a, said that scores of surgeries and cesarean sections have been carried out at her medical facility in alarming conditions to remove deceased or deformed fetuses from the wombs of pregnant women, and the number is continuing to rise.
"Fetal malformations could occur due to several reasons, including mothers' diseases and subsequent viral infection of the faction and/or poor nutrition," she said.
"The strange thing," she said, "is that the rate of fetal abnormalities is growing up and doctors cannot explain the causes, meaning that the phenomenon could be attributed to war and ordinances, given the fact that a great proportion of women with deformed fetuses hailed from bombarded areas in the provinces of Sa'adah, Sana'a, Ta'izz and Hudaydah."