Egypt
Morsi backers stage fresh massive rallies across Egypt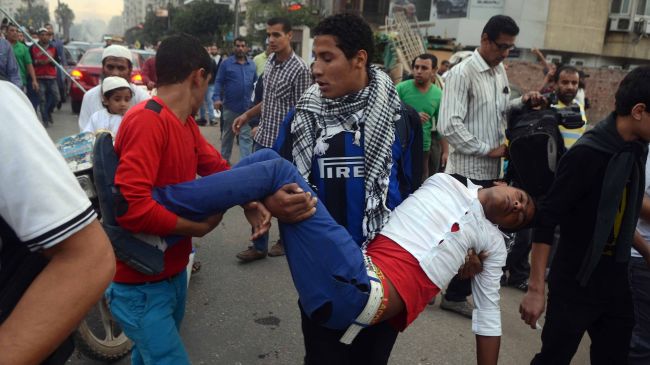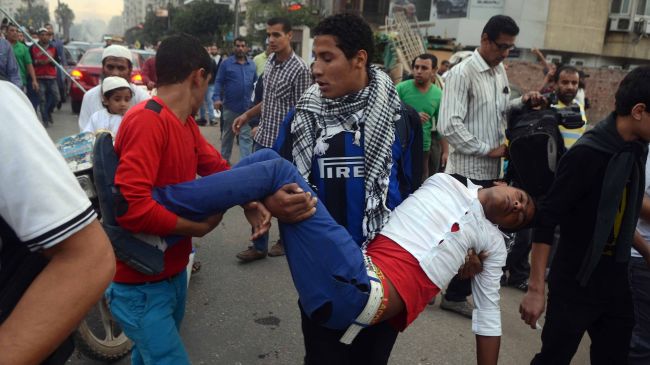 Thousands of supporters of ousted president Mohamed Morsi have held fresh massive rallies across Egypt despite warnings from the country's military-backed interim government.
Egyptians protested in several cities on Sunday, chanted slogans against the military's coup and demanded the release of protestors in jail.
This comes after the country's Minister of Interior issued a warning against demonstrators, saying they will be dealt with decisively.
Mass protests in Egypt continue amid clashes between the supporters of Morsi and security forces.
The protesters say they will press ahead with their calls for an end to the military rule and Morsi's reinstatement.
Morsi's supporters have been holding regular demonstrations to condemn the interim government's harsh crackdown on the Muslim Brotherhood and the arrest of its leaders and members.
They have been demanding justice for Brotherhood supporters killed in the army crackdown following Morsi's ouster in early July.
The army-backed interim government has launched a bloody crackdown on pro-Morsi protests led by the Muslim Brotherhood.
About 1,000 people were killed in a week of violence between Morsi supporters and security forces after police dispersed their protest camps in a deadly operation on August 14.
The massacre sparked international condemnation and prompted world bodies to call for an independent investigation into the violence.
Morsi is currently in prison as he faces trial over his involvement in the death of protesters outside the presidential palace in 2012.
Hundreds of supporters of the group have been killed in clashes with the army over the past few months.