Egypt
Morsi says he was kidnapped by military before coup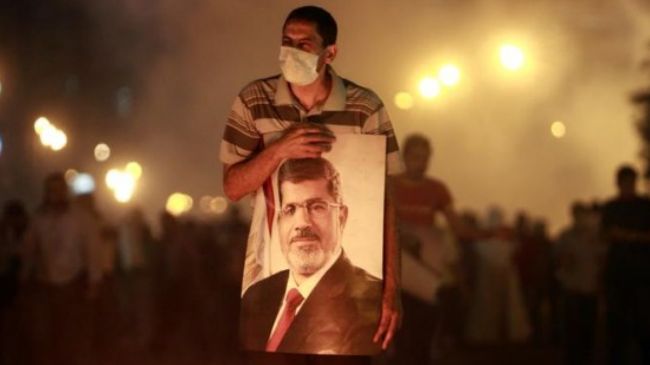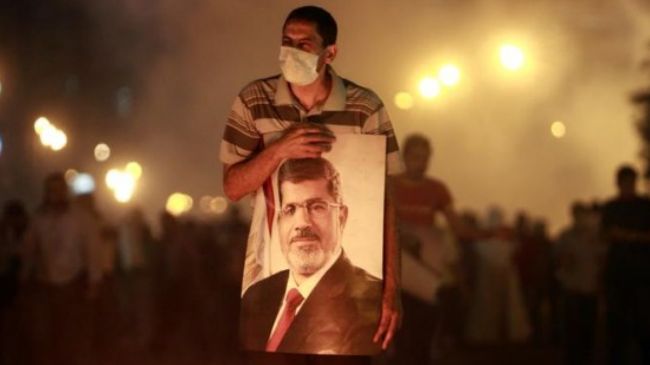 Egypt's ousted President Mohamed Morsi has said in a letter that he was kidnapped by the Republican Guard before the military formally removed him in July.
In the letter read out on TV by his defense lawyer Mohamed Damati on Wednesday, Morsi said, "The kind Egyptian people should know that I was kidnapped forcibly and against my will from July 2 to July 5 in a Republican Guard house until my aide and I were moved again forcibly to a naval base belonging to the armed forces for four full months."
He also declared himself as Egypt's legitimate leader, describing his overthrow as a military coup and a crime.
"Egypt will not recover until everything that happened due to this coup goes away… and the holding to account those who spilled blood everywhere on the nation's land," Morsi was quoted as saying.
"I salute the Egyptian people who rose up against this coup, which will fall by the power of the Egyptian people in their jihad for the sake of their rights and freedoms," he added.
In a televised speech late on July 3 night, Egyptian army chief General Abdel Fattah al-Sisi announced that Morsi, a former leading member of the Muslim Brotherhood, was no longer in office and declared that the head of the Supreme Constitutional Court, Adly Mahmoud Mansour, had been appointed as the new interim president of Egypt. The army also suspended the constitution.
Army officials said Morsi, who took office in June 2012, was being held "preventively" by the military.
Egypt has been experiencing unrelenting violence since July 3. The government of Mansour has launched a bloody crackdown on Morsi supporters and arrested more than 2,000 Brotherhood members, including the party's leader, Mohamed Badie, who was detained on August 20.
About 1,000 people were killed in a week of violence between Morsi supporters and security forces after police dispersed their protest camps in a deadly operation on August 14.
The massacre sparked international condemnation and prompted world bodies to call for an independent investigation into the violence.