Egypt
Morsi should be tried for killing, torture: Opposition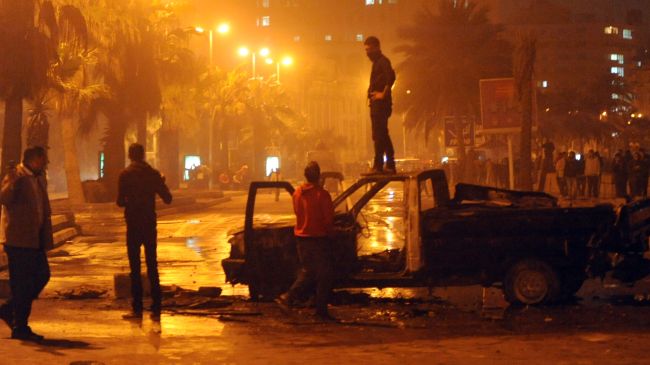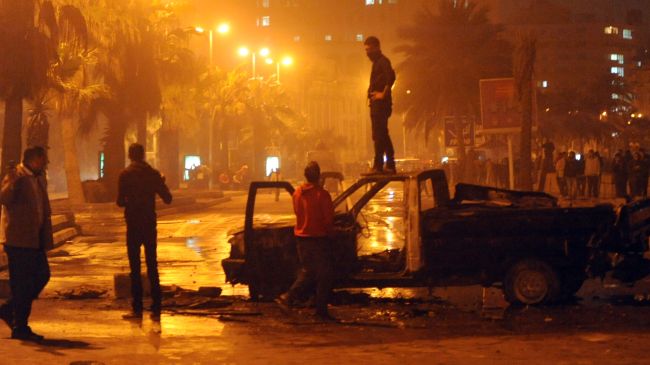 Egypt's main opposition group says President Mohamed Morsi should face trial over crimes of "killing and torture."
On Saturday, Egypt's National Salvation Front (NSF) called for "all those responsible for killings and torture and illegal detention to be fairly tried, starting with the president."
The opposition group said it "completely sides with" anti-government protesters and backs their calls to topple Morsi.
The NSF further ruled out talks with the Egyptian president until "the bloodletting stops and those responsible for it are held accountable."
Earlier in the day, riot police were deployed near the presidential palace in the capital following overnight clashes between protesters and security forces that killed one person and wounded dozens in Cairo.
Meanwhile, Egyptian Prime Minister Hisham Qandil also condemned the violent clashes in the capital, urging all political forces to withdraw their supporters from the streets near Morsi's palace.
The premier further reiterated that the government was working hard to meet the basic demands of Egyptians despite the country's economic issues, saying legitimate demands should be expressed through legitimate channels.
On Friday, Morsi also demanded that opposition groups denounce the violence and call on their supporters to leave Cairo's streets.
The Salvation Front, which had called for mass rallies on the same day, denied any connection with "the trouble that erupted suddenly in front of the Presidential Palace."
There were similar demonstrations in several major Egyptian cities on Friday, with protesters accusing Morsi of monopolizing power and betraying the ideals of the 2011 revolution that toppled former dictator Hosni Mubarak.
The ongoing violent protests broke out in Egypt on January 25 when demonstrators marked the second anniversary of the 2011 revolution.