Egypt
Morsi slams US for backing Arab despots, Israel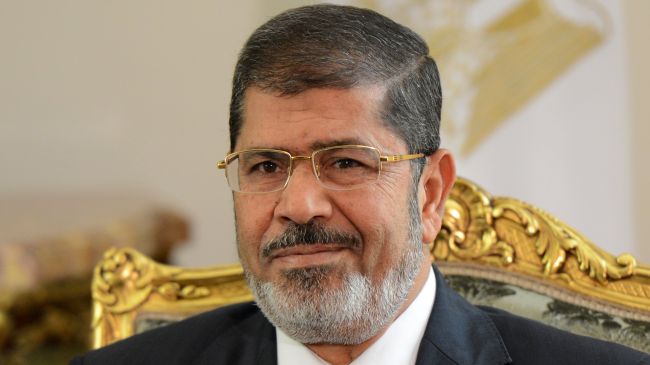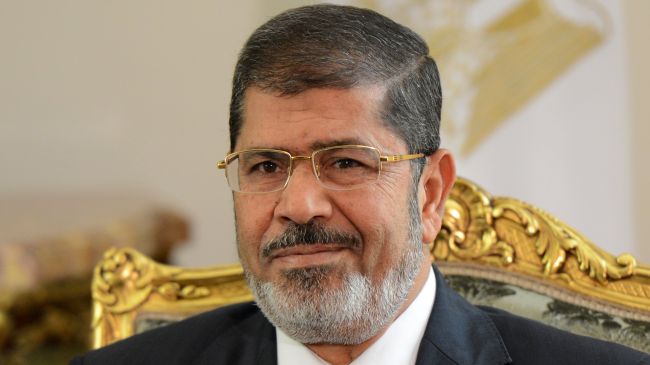 Egyptian President Mohamed Morsi has censured the US government for disrespecting the Arab world and provoking the hatred of the people in the region by supporting unpopular tyrants and backing the Israeli regime against Palestinians.
"Successive American administrations essentially purchased, with American taxpayer money, the dislike, if not the hatred, of the peoples of the region, by backing dictatorial governments over popular opposition and supporting Israel over the Palestinians," Morsi said in an interview with major US daily the New York Times.
The Egyptian president further reiterated that Washington should fundamentally adjust its policy towards the Arab world and demonstrate greater tolerance and respect for Arab values and be more constructive in providing for a Palestinian state if it wants to overcome decades of accumulated anti-US anger in the region.
"The United States must respect the Arab world's history and culture, even when that conflicts with Western values," said the Egyptian president.
He also insisted that it was up to Washington to repair relations with the Arab world and to regenerate its alliance with Egypt.
"Washington should also live up to its own Camp David commitment to Palestinian self-rule," the US daily quoted him as saying.
The Egyptian chief executive also argued that Americans "have a special responsibility" towards the Palestinians since they had signed the 1978 Camp David accord, which called for the withdrawal of Israeli forces from the West Bank and Gaza and the establishment of full Palestinian self-rule.
"As long as peace and justice are not fulfilled for the Palestinians, then the treaty remains unfulfilled," Morsi added.
The top Egyptian official, who was a former university student in the US state of California, also made clear that in post-revolution Egypt, the military is no longer in control and it is the president that commands the country's armed forces.
"The president of the Arab Republic of Egypt is the commander of the armed forces, full stop. Egypt now is a real civil state. It is not theocratic, it is not military. It is democratic, free, constitutional, lawful and modern," claimed Morsi.
The interview was conducted just before Morsi departed from his country for New York to participate in and address the annual United Nations General Assembly meeting.