Syria
Mortar round fired from Syria hits Jordan market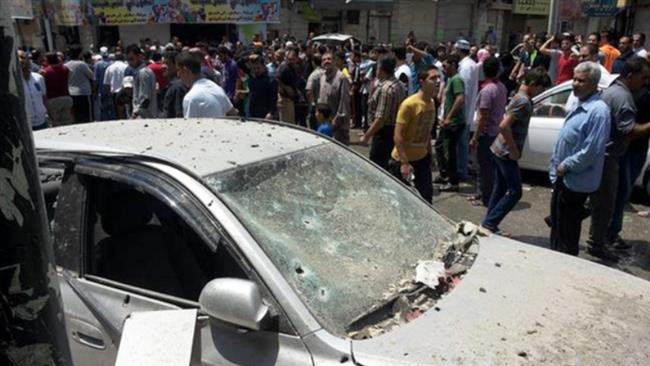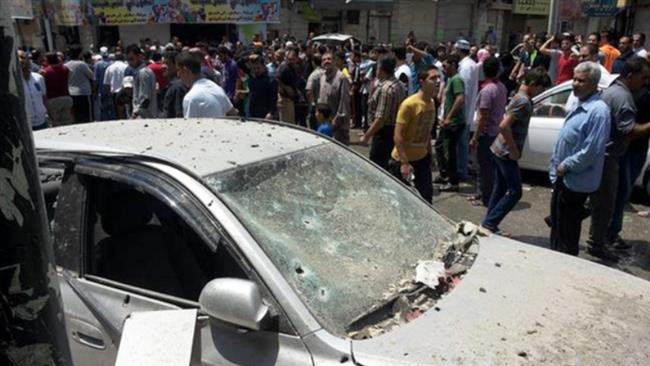 A stray mortar bomb fired from Syria has hit a city in northern Jordan, leaving one dead and four injured, a security source in Jordan says.
"A rocket fired from Syrian territory struck the city of al-Ramtha, near the Syrian border, killing a young man of 20 and wounding four others," the source said, without elaborating on the possible perpetrators of the attack.
Some shops were also damaged by the mortar, which landed on a bustling market where people were busy shopping for their daily fast-breaking meal during the Muslim holy month of Ramadan.
Other sources said Ramtha was hit by three other rockets earlier in the day, without providing any details on potential casualties.
The Jordanian town lies around 10 kilometers (six miles) southwest of the Syrian city of Daraa, where ISIL militants launched fresh offensive on the positions of Syrian government forces on Thursday morning.
The so-called Syrian Observatory for Human Rights said the ISIL militants targeted some government-held districts in Daraa with mortar and artillery fire.
Syria's official news agency, SANA, said the militants used "mortar rounds and gas canister bombs" in their attacks on Syrian troops, hinting that the missile hitting the Jordanian market may have been been fired by the ISIL militants in south Syria.
Around 70 percent of Daraa Province is under the ISIL control and the Takfiri militants have recently made advances in the region.
On Thursday, ISIL launched "Operation South Storm" in an attempt to gain control of the entire border area close to Jordan.
Syria has been grappling with a foreign-backed deadly crisis since March 2011. The violence fueled by Takfiri groups has so far claimed the lives of nearly 230,000 people, according to reports.