Europe
Moscow urges Kiev to halt military ops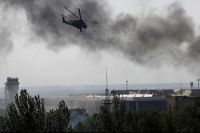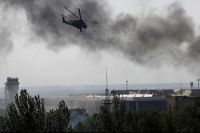 Moscow has urged Kiev to halt its military operations in eastern Ukraine amid reports of civilian casualties during a full-scale assault on pro-Russian protesters there.
According to Press TV, the Russian Foreign Ministry released a statement urging the Kiev government to stop what Moscow calls Ukraine's military operations against its own people.
The Russian ministry also called on the Organization for Security and Cooperation in Europe (OSCE) to investigate the fighting between Ukrainian forces and pro-Russian activists in the eastern city of Donetsk.
Moscow's comments came after intense fighting broke out in Donetsk, with government air and ground forces attacking pro-Russian activists' positions. The Ukrainian forces targeted the Sergei Prokofiev Airport with military air assaults after it was seized by armed men who identified themselves as representatives of the so-called Donetsk People's Republic earlier in the day.
During the assault, a truck, marked as an ambulance and carrying injured people, was hit by a rocket-propelled grenade, killing at least 35 people. Ukrainian forces also targeted the city's train station, killing at least one person. In addition, the military attacked residential areas in the city of Slavyansk, using helicopter gunships, killing at least two people.