Asia-Pacific
Bangladesh
Mosque blast kills 13, kid included, outside Bangladeshi capital
Over a dozen worshippers, including a child, have been killed in an explosion at a mosque in Bangladesh, according to officials, who said they fear the death toll could rise further.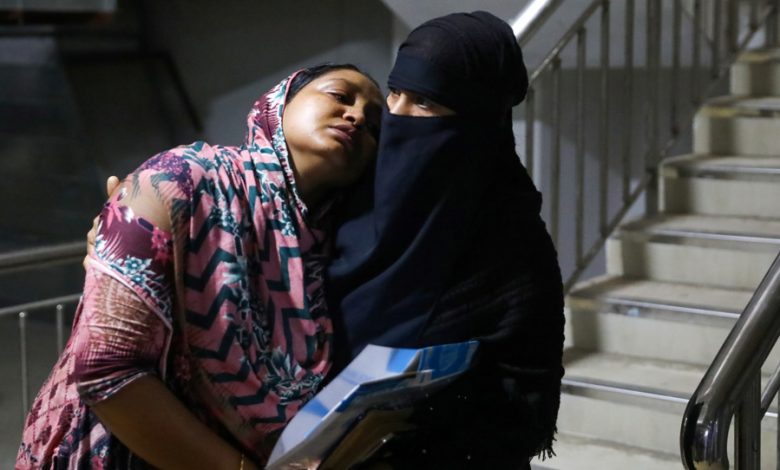 The explosion, believed to have been caused by a gas leak, occurred at a mosque in Narayanganj district, just outside the capital Dhaka, on Friday night.
It happened when dozens of people had gathered for evening prayers in the two-story building.
Thirteen people died after they sustained burn injuries, according to Samanta Lal Sen, the national coordinator for Sheikh Hasina National Institute of Burn and Plastic Surgery in Dhaka.
The death toll could rise further as many of the more than 30 injured people were in a critical condition, he said.
"They have major burns. Their bodies are nearly fully burned and their airways are also burned badly," he said. "It will be very challenging to save them."
"Leaked gas entered the mosque," said Narayanganj fire chief Abdullah al-Arefin.
"When they shut the windows and doors and switched on the air conditioners there was an electricity spark that led to the explosion inside the mosque."
A police officer said according to witness accounts, all six air-conditioners on the ground floor of the mosque had exploded simultaneously.
Only one or two worshipers were able to escape from the mosque, the officer said, adding that the rest were burned inside the mosque.
Faulty gas pipelines and shoddy cylinders often lead to deaths in the country of 168 million people.
At least two people were killed in two separate accidents involving gas cylinders in July and August.
Last year, seven children were killed after a gas cylinder used for inflating balloons exploded in the capital.