North America
Most Americans say they will not vote for Trump in 2020: Poll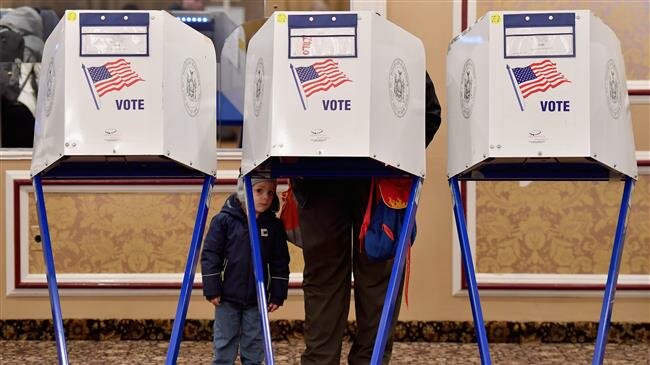 The majority of Americans continue to disapprove of the job US President Donald Trump is doing in office and most say they will not vote for him for reelection in 2020, according to a new survey.
The ABC News–Washington Post poll released Monday found that Trump's disapproval rating among US adults is at 54 percent, while only 39 percent approve of his work since entering the White House.
The poll also found that Americans, by a 17-point margin, say Trump's handling of health care makes them more likely to oppose than support him for a second term.
The report by US Special Counsel Robert Mueller about the Russia probe and Trump's immigration policies are substantial negatives for him as well.
Trump has repeatedly denounced Mueller's investigation, both as it was taking place and since, calling the matter a "witch hunt" and allegations of collusion a "hoax."
This latest poll marks one of many challenges Trump is expected to face as he seeks re-election.
Even among his own party, 15 percent of Republicans say they definitely will not support Trump for-election, as do 30 percent of people who identify as conservative.
Overall approval may be among Trump's biggest challenges. He's averaged just a 38 percent approval rating since he took office, the lowest by far for any president in his first 2 1/4 years in office in surveys dating back to former President Harry Truman over 70 years ago.
The survey also revealed the extent of public alienation from the US political and economic system.
Some 72 percent of Americans say the country's political system works mainly to benefit those in power, and 62 percent say the same about the economic system.
Trump has a 31 percent approval rating among those who say the political system benefits the powerful, while 23 percent say the economic system benefits a few at the top.