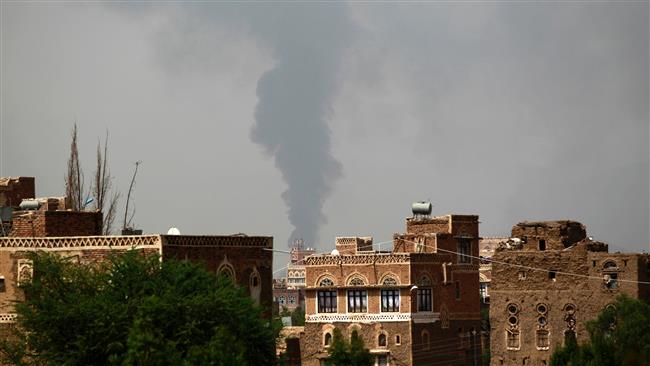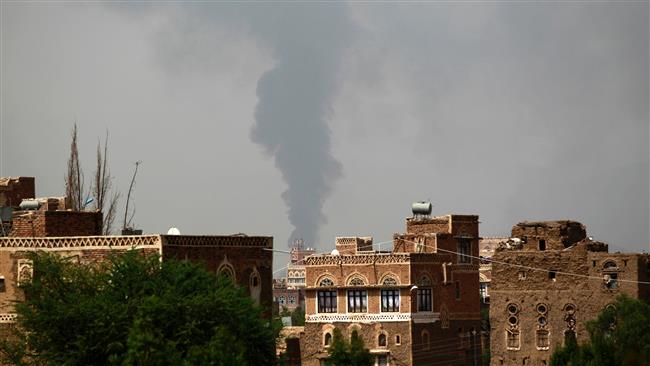 At least eight Yemeni civilians have lost their lives as Saudi warplanes ramp up airstrikes against the capital, Sana'a, and other cities in the neighboring state.
Local Yemeni media reports said on Friday that five people, including three children, were killed in the latest Saudi air raid on the Baqim district in the northern province of Sa'ada.
Another Saudi airstrike on a residential area in al-Maton district of northern al-Jawf Province left a woman dead. Saudi jets also targeted a car in the same region, killing two civilians and injuring several others.
The airstrikes come in violation of the truce agreement that came into effect in April before the start of UN-backed negotiations between Yemen's Ansarullah movement and the Saudi-backed government of former president, Abd Rabbuh Mansur Hadi.
The talks to end Yemen's conflict once again broke down over the weekend, with pro-Hadi militants announcing a new Riyadh-backed military operation near Sana'a.
Reports say Saudi fighter jets carried out 20 strikes against Sana'a alone on Friday morning. Riyadh's military aircraft have also bombed the capital and other areas across the country 70 times over the past hours.
Responding to the Saudi raids on Friday, Yemeni snipers shot and killed a Saudi soldier in the kingdom's Jizan region.
This come as Saudi officials have ordered Jizan residents to immediately evacuate their homes in the wake of Yemenis' retaliatory attacks. The officials have threatened to strip the locals of their citizenship if they refuse to leave.
Yemeni forces also fired missiles at positions of pro-Saudi militants in Jawf Province.
A recent confidential report by a panel of UN experts said the Saudi regime had deliberately bombed civilian targets in Yemen.
The report presented to the UN Security Council on August 4 said Saudi Arabia and its allies have failed to take precautions and thus violated international humanitarian law while conducting airstrikes on Yemen.
Saudi regime has defended the deadly airstrikes on markets, clinics and a wedding ceremony in Yemen, citing the presence of armed forces at the sites.
Meanwhile, the United States has recently approved the sale of more than 130 Abrams tanks, 20 armored recovery vehicles and other equipment worth about $1.15 billion to Saudi Arabia.
The Saudi military launched a military aggression against Yemen in March 2015 in a bid to bring Hadi, a staunch ally of Riyadh, back to power and undermine the Ansarullah movement.
About 10,000 people have been killed and at least 16,000 others injured since the onset of the aggression.
The Saudi strikes have also taken a heavy toll on the country's facilities and infrastructure, destroying many hospitals, schools, and factories.