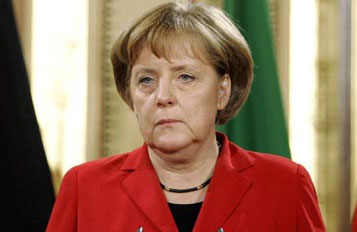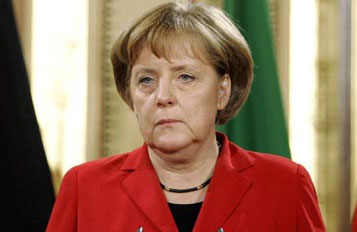 A whopping 74 percent of Germans want the embattled government of Chancellor Angela Merkel to resign, according to a survey released Friday by the private television station SAT 1.
Only 25.3 percent are satisfied with the performance of the center-Right government, while 0.7 percent of the respondents had no opinion.
A separate poll commissioned on Wednesday showed that the coalition parties, comprised of Merkel's Christian Democrats and their junior
coalition partner the Free Democrats, were trailing the opposition Social Democrats and Greens by 13 points.
The chancellor's personal popularity has also taken a dive since winning a second term in September at the head of a center-right coalition.
The conservative Merkel has faced major criticism for her handling of the eurozone debt crisis and for numerous political feuds in her new coalition with the pro-business Free Democrats.
She has also come under fire for more than 80 billion euros worth of spending cuts that slashed social benefits for millions of poor Germans but did not raise taxes for top earners, triggering angry
street protests.
Many analysts and political observers in Berlin doubt seriously whether this coalition would even last until the end of its current term in fall 2013.