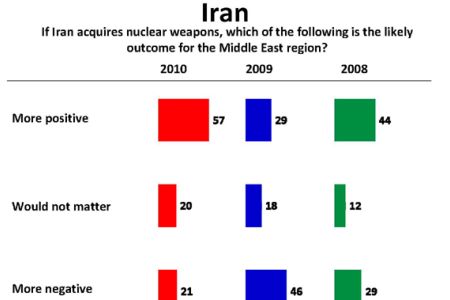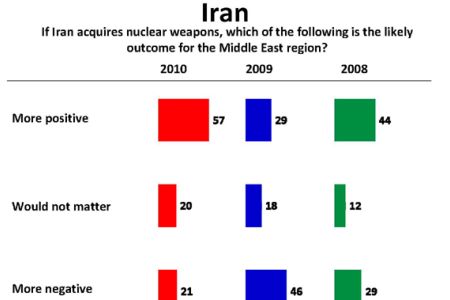 A new opinion poll finds that most people in the Arab world favor nuclear Iran amid growing distrust about the US government's policies in the Middle East.
According the latest annual poll by the Washington-based Brookings Institution, "a majority of the Arab public now see a nuclear Iran as being better for the Middle East."
The results of the 2010 Arab Public Opinion Poll, published on August 5, indicate a dramatic shift in the number of respondents favoring Iran's access to nuclear technologies.
"The weighted average across the six countries (participating in the poll) is telling: in 2009, only 29% of those polled said that Iran's acquisition of nuclear weapons would be positive for the Middle East. In 2010, 57% of those polled indicate that such an outcome would be positive for the Middle East," the pollster published on its website.
The poll also revealed that most participants were disillusioned about American policies in the Middle East as around two-thirds of them voted against US President Barack Obama's.
"Among the most striking findings on the question of attitudes toward US President Obama: Early in the Obama administration, in April and May 2009, 51% of the respondents in the six countries expressed optimism about American policy in the Middle East. In the 2010 poll, only 16% were hopeful, while a majority – 63% – was discouraged," it said.
This year's poll surveyed 3,976 people in Egypt, Saudi Arabia, Morocco, Jordan, Lebanon, and the United Arab Emirates, during the period of June 29-July 20, 2010.
The United States and its Western allies accuse Iran of seeking a military nuclear program. Iran, however, argues that as a signatory to the Nuclear Non-Proliferation Treaty and a member of the IAEA it has the right to peaceful nuclear technology.