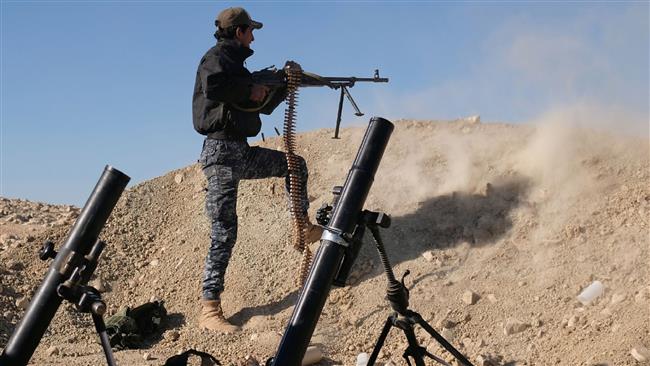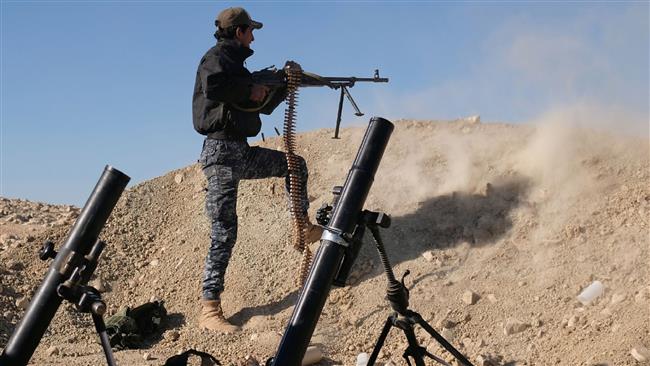 The Iranian first vice president says the recent achievements made by Iraqi forces during their operation to liberate the key northern city of Mosul from Daesh Takfiri terrorists in parallel with the management of Arba'een mourning rituals in Iraq prove the country's power.
"The command of the big battle in Mosul against terrorists, simultaneous with the Arba'een mass march, which has been well managed by the Iraqi government, indicates the strength of the Iraqi government," Es'haq Jahangiri said in a telephone conversation with Iraqi Prime Minister Haider al-Abadi on Saturday.
He commended great achievements by the Iraqi forces and nation, made with the support of the Arab country's government, and expressed hope that the strategic city of Mosul would be fully recaptured from Daesh Takfiri terrorists.
Since October 17, the Iraqi army, volunteer Shia and Sunni fighters as well as Kurdish Peshmerga forces have been engaged in an offensive to liberate Mosul, the last stronghold of the Daesh terrorists in the country.
The city, which is divided by Tigris River, fell to Daesh in 2014, the year the terror outfit began its campaign of death and destruction in northern and western Iraq.
Federal police chief General Shaker Jodat said late Friday that troops had purged 1,850 square kilometers of Mosul's southern front of Daesh terrorists and freed more than 10,000 families, the al-Sumaria news website reported.
Jahangiri also thanked the Iraqi government and nation for hosting millions of pilgrims, including Iranians, who are marching toward the Iraqi holy city of Karbala to participate in the rituals of Arba'een, one of the most revered religious occasions on the Islamic calendar.
Arba'een marks 40 days since Ashura when Imam Hussein, the grandson of Prophet Muhammad and the the third Shia Imam, was martyred in the desert plains of Karbala along with his 72 companions 14 centuries ago.
The Iranian vice president further pointed to growing relations between Tehran and Baghdad and said, "Good progress has been made in mutual relations between the two countries."
He expressed hope that Tehran-Baghdad ties would serve as a model for other neighboring countries.
Abadi, for his part, said the Iraqi troops and popular forces have so far managed to liberate most areas in Nineveh from the Daesh terror group and are currently fighting with terrorists in Mosul.
He added that the battle in Mosul would continue until full liberation of the city.
Abadi also said the Iraqi government has made considerable effort to ensure the security of pilgrims during the Arba'een rituals.
He further stressed the importance of making greater efforts to improve Tehran-Baghdad relations.