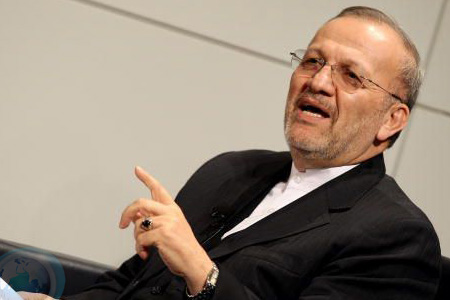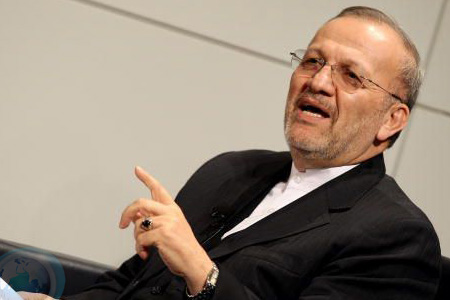 Iranian Foreign Minister Manouchehr Mottaki says the West will "regret" its decision to impose "illegal" sanctions against Iran over its nuclear program.
"Like previous years, we will make the West feel sorry for its illegal moves," Mottaki told reporters in Tehran on Thursday upon his arrival from an official visit to Syrian capital, Damascus.
"The US hatched plots in every field over the past 30 years to exert pressure on Iran. The recent ratification by the US Congress of illegal and unfair sanctions against Iran was in line with such plots," he was quoted as saying by Fars News Agency.
He said that imposing sanctions against Iran by the European Union was not a new issue and added that "the US hegemony has overshadowed the policies of Europe."
The Iranian minister said the EU unilateral sanctions against Iran would lead to the loss of opportunities for the bloc to make economic interaction with Iran.
He said that the incorrect policies of the EU over the past five years made Iran establish its foreign economic relations with other parts of the world.
On Brazil's decision to sign the recent UN resolution against Iran, Mottaki said, "Countries are not expected to take negative stance on UN resolutions.
"We have great potential to form our economic cooperation with other countries in line with these resolutions," he said.
His remarks came after Brazil signed a decree despite its initial "nay" vote to the fourth round of UN Security Council sanctions against Iran and its efforts to find a diplomatic solution to Tehran's nuclear Issue.
"President Luiz Inacio Lula da Silva signed the decree because there is a tradition of carrying out (UN) Security Council resolutions, including those we don't agree with," Brazilian Foreign Minister Celso Amorim said on Tuesday.
On May 17, Iran, Turkey and Brazil issued a declaration based on which Tehran agreed to exchange the bulk of its low-enriched uranium on Turkish soil with fuel for the Tehran research reactor.
The US and its European allies snubbed the declaration and used their influence on the UNSC to impose fresh sanctions on Iran.
Both Ankara and Brasilia condemned the new sanctions, saying it was a major setback in resolving the standoff over Iran's nuclear program.
Following the UNSC resolution, the US and EU also imposed unilateral sanctions against Iran over its nuclear program, targeting the country's energy and financial sectors.
Iran has criticized the UNSC sanctions arguing that as a signatory to the Nuclear Non-Proliferation Treaty and a member of the International Atomic Energy Agency it has the right to use nuclear technology for peaceful purposes.