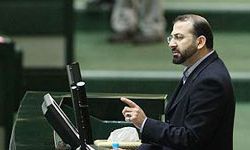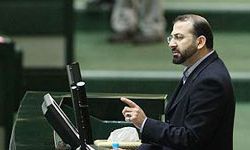 Vice-Chairman of the Iranian parliament's National Security and Foreign Policy Commission Seyed Ahmad Reza Dastqeib warned Turkey of the dire consequences of staging war against Syria.
A senior Iranian lawmaker cautioned that Turkey will be hit by a "security crisis" within its borders if the country launches a cross-border military operation against Syria.
The Iranian lawmaker urged the Turkish officials to find a solution for the country's security and ethnic problems rather than meddling in the internal affairs of Syria and other countries.
In case of launching a war against Syria, Dastqeib added, "Turkey will not only face problems within its borders but will also encounter a security crisis in the country in the future."
On October 3, a mortar hit the border town of Akcakale in Southern Turkey.
It was not clear who fired the mortar into Turkey, but security sources said it had come from near Tel Abyad and that Turkey was increasing the number of troops along its border.
Syria says it is investigating the source of the mortar bomb and urged restraint. Information Minister Omran Zoabi conveyed his condolences to the Turkish people, saying his country respected the sovereignty of neighboring countries.
But, Turkey fired artillery and mortars at targets inside Syria for a sixth consecutive day on Monday.
Since the beginning of unrests in Syria in March 2011, Turkey has tried hard to intensify the crisis in Syria by training terrorists and sending weapons to the Arab country. Such behavior resulted in further problems for the government of Turkish Prime Minister Recep Tayyip Erdogan in its relations with its neighbors.