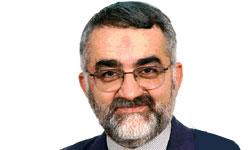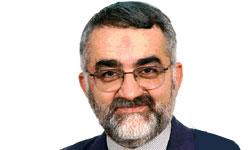 Islamists' victory in the constituent assembly elections in Tunisia proved that the people in the region are seeking to establish Islamic governments, a senior Iranian lawmaker said.
"Elections in Tunisia endorsed (the existence) the Islamic awakening in the region and demonstrated that what is going on in the region is popular tendency towards Islamic governance," Chairman of the parliament' National Security and Foreign Policy Commission Alaeddin Boroujerdi told reporters on Friday evening.
In Tunisia, victory of Islamists in the constituent assembly elections was eventually declared officially. At a news conference in Tunis, the head of the Independent High Commission for the Elections said the Tunisian Islamist al-Nahda party took 41.47 per cent of the vote and carried 90 of the 217 seats in the constituent assembly, the parliament that will write a new constitution, choose an interim president and a caretaker prime minister and prepare for the next elections.
The Congress for the Republic Party which emerged as the runner-up, taking 30 seats, has already signaled that it was ready to join the coalition government amid reports that Monsif Marzouki, its secretary-general, was one of three figures who could be appointed as president of the country.
Ettakatol came third with 21 seats, followed by the Popular Petition with 19 seats, the Progressive Democratic Party (PDP) with 17 seats. The remaining 40 seats were carried by other lists and parties.
The Iranian lawmaker also foresaw similar results for the upcoming elections in Egypt, and said, "What has happened in Tunisia will be repeated in Egypt and the Egyptian nation will vote for Islamic figures."
Boroujerdi further cautioned about a plot hatched by the West, particularly the US, against the Islamic Ummah (community).
As an endorsement of his remarks, thousands of Egyptians from all walks of life gathered in al-Tahrir Square in Cairo on Friday to call for the establishment of an Islamic government in their country, shouting "No to East, No to West, Yes to Islamic Government".
American officials are too scared of the establishment of another Islamic Republic in the region, specially in the vicinity of the Zionist regime of Israel.
Last week, a senior member of the Egyptian Al-Ikhwan al-Muslimun (Muslim Brotherhood) party unveiled that Washington is supporting a number of Egyptian political parties financially in a bid to influence the results of the upcoming legislative elections in the Muslim country.
"In a bid to realize its goals in Egypt, the White House is trying to sow discord among different Egyptian ethnic groups through financial and political support," Sobhi Saleh told FNA in Cairo on Tuesday.
"Its financial support and other issues have been unveiled and proved and the Egyptian justice ministry is studying a number of cases in this regard," the politician said.
He pointed to the results of opinion polls in Egypt, and said that 80% of Egyptians consider the US as an enemy of their country.