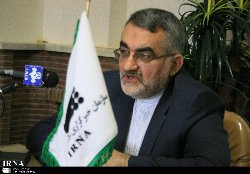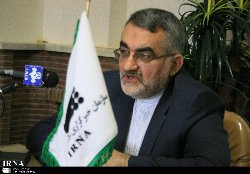 An Iranian lawmaker here on Friday condemned the UN Human Rights Council's anti-Iran resolution, saying it is "fully politically motivated, unacceptable, and unreal."
Head of Majlis National Security and Foreign Policy Commission Ala'eddin Boroujerdi told IRNA that though weeks pass since massacre of defenseless people of Libya, Bahrain and Yemen by the countries' dictatorial rulers, we see that the UN Security Council members serve as a mere observant despite the Council's original responsibility.
"We have only witnessing the UNSC's reaction against Libya under special objectives," he added.
On the other hand, Boroujerdi said, the Zionist regime has over the past couple of days been tyrannically and dastardly conducting air raids on defenseless Gaza people, killing a number of the people.
He said under such conditions, issuance of a resolution by the UN Human Rights Council against Iran is a diversionary move.
Such a resolution lacks any judicial value, said the MP, adding that the Islamic Republic of Iran should not accept the rapporteur of the resolution to prepare report on our country's human rights condition.
He added that despite Nowrouz vacations, his Commission will hold an extraordinary session on Saturday to look into the issue.