Economy
MP: Iran Resolved to Improve Economic Status despite Western Sanctions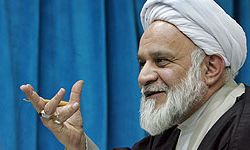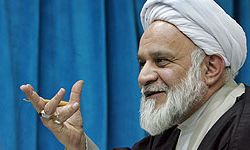 A member of the Iranian parliament lauded the rapid growth of Iran's economy in recent years, and said despite western sanctions, Iran will soon become the world's 8th biggest economy.
It is anticipated that Iran will gain the eighth economic position in the world within five years, Chairman of the Iranian Parliament's Economic Commission Gholam Reza Mesbahi Moqaddam said on Saturday, noting that's why enemies have resorted to the imposition of sanctions against Iran.
Based on the statistics, despite all the pressures, Iran's economic growth excluding oil stood at 5.2 percent, the MP said.
Late in October, Mesbahi Moqaddam praised the country's scientific progress irrespective of the western sanctions, and said Tehran will never surrender to political pressures and West's bullying because embargos have helped Iran activate and develop its intrinsic potentials and attain self-reliance.
"Iran has obtained scientific, technological and industrial progress over recent years and the Iranian nation will never give in to pressures and bullying," the Iranian legislator said.
"The Iranian nation will pass through this phase through correct planning and management of resources," the Iranian lawmaker added.
Pointing to the West's pressures and embargos against Iran, Mesbahi Moqaddam said, "Sanctions have helped activate talents and potentials in different fields in Iran although they have created some economic problems."
Washington and its Western allies accuse Iran of trying to develop nuclear weapons under the cover of a civilian nuclear program, while they have never presented any corroborative evidence to substantiate their allegations. Iran denies the charges and insists that its nuclear program is for peaceful purposes only.
Despite the rules enshrined in the Non-Proliferation Treaty (NPT) entitling every member state, including Iran, to the right of uranium enrichment, Tehran is now under four rounds of UN Security Council sanctions for turning down West's calls to give up its right of uranium enrichment.
Tehran has dismissed the West's demand as politically tainted and illogical, stressing that sanctions and pressures merely consolidate Iranians' national resolve to continue the path.
Political observers believe that the United States has remained at loggerheads with Iran mainly over the independent and home-grown nature of Tehran's nuclear technology, which gives the Islamic Republic the potential to turn into a world power and a role model for the other third-world countries. Washington has laid much pressure on Iran to make it give up the most sensitive and advanced part of the technology, which is uranium enrichment, a process used for producing nuclear fuel for power plants.