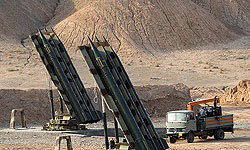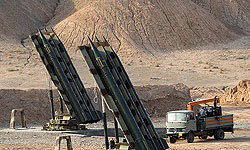 A member of the Iranian parliament praised Iranian experts for their remarkable progress in defense fields, specially production of long-range missiles, saying that the achievements have disturbed enemies and made them feel disappointed.
"The achievements made by experts of our country and (ruling) system in developing long-range missiles have deprived the enemy of a restful sleep," Hossein Hassani said on Sunday.
He described Iran's ability to bring down the US hi-tech RQ-170 Sentinel drone earlier in December and capture numerous CIA spies as examples of the country's ability to repel enemies' threats.
Tehran launched an arms development program during the 1980-88 Iraqi imposed war on Iran to compensate for a US weapons embargo. Since 1992, Iran has produced its own tanks, armored personnel carriers, missiles and fighter planes.
Yet, Iranian officials have always stressed that the country's military and arms programs serve defensive purposes and should not be perceived as a threat to any other country.
The missile drills conducted by the Islamic Revolution Guards Corps (IRGC) in late June demonstrated that Iran has made some huge progress in missile technology.
During the first stage of the drills, codenamed "Payambar-e Azam (The Great Messenger) 6, the IRGC unveiled an underground missile launch pad.
According to senior commanders of the IRGC Aerospace Force, Iranian experts have been busy with developing the technology and infrastructures for the underground silos for the last 15 years.
The pads have the capability to launch different types of missiles, including long-rang Shahab class missiles.