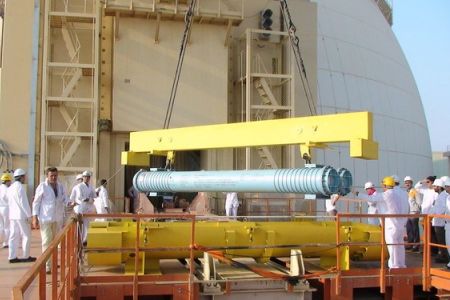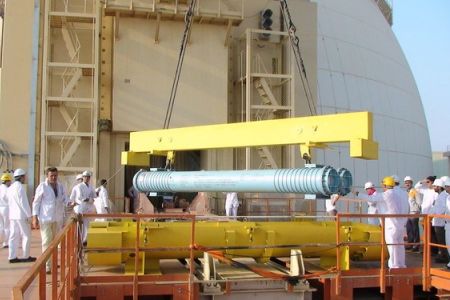 An Iranian MP, lauding the fueling of Iran's Bushehr nuclear plant, has thanked Russia for exercising an independent policy and not being swayed by Western sanctions against Iran.
Hossein Sobhani-nia, a member of the administrative board of Iran's parliament (Majlis) added that Iran expects Russia to continue the good neighborly ties with Tehran, free from influences of antagonistic policies pushed by the US, ISNA reported Sunday.
Sobhani-nia emphasized that maintaining cordial ties with neighboring Iran will better serve the national interest of Russia.
He also expressed satisfaction at the continued progress in Iran's civilian nuclear program, adding that the launch of Iran's power plant came at a time that the US encouraged the 'Zionist regime' to attack Iran while also labeling Iran as a sponsor of terrorism, making evident the depth of US enmity towards the Islamic Republic.
The Majlis member also underlined the positive impact Iran's new ability to generate electricity from nuclear power will have on the country's international stature and in laying the grounds for the construction of 20 more nuclear reactors with the aim of mainstreaming the use of clean power for Iran's energy needs.