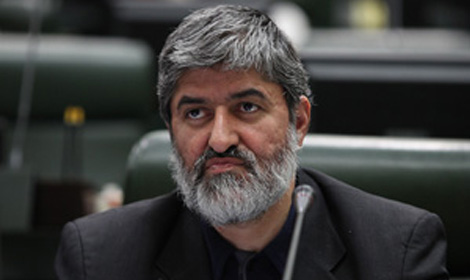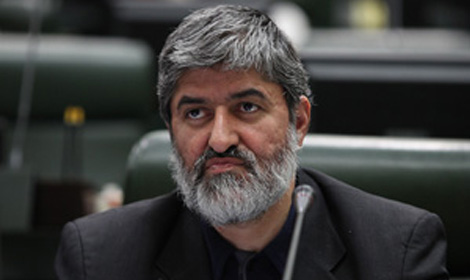 "Western countries are after dispersion in the Islamic World and on account of such fact, Muslim Scholars, both Shias and Sunnis, should stand against such danger hand in hand," Iranian lawmaker Ali Motahari told Taqrib News Agency (TNA).
He went on to say, "The Takfiri movements are the brain child of Wahhabi credos, traced back to many years ago, which of its nature, reject other Islamic sects and denominations and do not even recognize the four main Islamic Schools of Sunni denominations."
"Wahhabism among Sunni people are something like Baha'ism among Shias," pointed out the political pundit.
Iranian parliament member underscored, "the arrogance used and exploit Takfiri groups to plunge Muslim countries into chaos."
He outlined that Takfiri groups are sedition in the Islamic World and Muslims including Shia and Sunnis should stand against such sedition and danger hand in hand.
"Shia and Sunni scholars should sit at talks around this issues, turning attentions to the dangerous and negative consequences these groups can bring with themselves," said Motahari.
He called on Muslims to block the enemies of Islam in their ways moving forward and in fulfilling their willful aims.
Takfiri groups are the shared enemies of Shia and Sunni and to the political face, "Muslims unity and rapprochement toward such issue can be literally effective."
"Intimidated by Muslim nations' power, Western countries are after disunity in the Islamic World and the more dispersion pervades Islamic countries, the more benefit they will reap,' pointed up the political analyst.
"The policy the Arrogant World has been after during its 400 years of age was drawing Muslims gaze to a chaos and tuning the Palestine crisis and malignant measures of Zionism into the forgotten corners," said the Iranian Principlist lawmaker.
He mentioned that if the Islamic World use its own resources without any limitation, it is proven beyond a shadow of doubt that the world can surpass western countries in different realms.
Motahari pointed to the Othman government, and underscored although the government was not an ideal one but due to its unity, the European countries was intimidated by it and in the long run, western countries topple it thought highlighting some racial issues and deceiving some Arabs.
The political face underscored that Muslims should not be manipulated by western countries, " to my book, besides of political officials and governors, Islamic scholars and clerics should come to the board and sit down for talking over this issue, slashing dispersion and division rate in the Islamic countries," wrapped up Motahari.