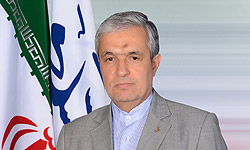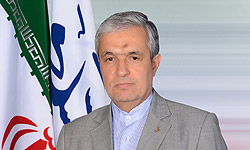 US President Barack Obama's remarks in support of bilateral talks with Tehran is not for real and merely serves as a weapon in his presidential campaign against former governor Mitt Romney, a senior Iranian legislator underlined on Saturday.
"The two candidates try to have different positions on Iran; Romney speaks about intensifying sanctions against Iran, while Obama chants the slogan of negotiations with Iran," member of the parliament's National Security and Foreign Policy Commission Mohammad Reza Mohseni Sani told FNA on Saturday.
"All these issues, specially, direct negotiations with Iran which have been raised by Obama recently are all means and weapons of propaganda," he added.
Obama said earlier this week that the Iranian nuclear issue could be resolved by bilateral negotiations between Washington and Tehran.
In the course of the last of three presidential debates – which chiefly served to underline the striking similarities in the foreign policies of the president and his challenger, Mitt Romney – Obama appeared to open a new route towards a negotiated settlement to the worsening impasse over Iran's nuclear program, but of course just in words.
Four years ago when Obama was running elections for office he chanted stronger slogans in favor of change in foreign policy, specially with regard to Iran, but his catch phrase "change" later proved to be nothing, but a campaign tool as he opted for the same policy towards Iran that his predecessor, George W. Bush did.
For the past few years, talks with Iran have been handled by a group of six major powers: the five permanent members of the Security Council together with Germany.
During Monday night's debate in Florida, two weeks before what is expected to be a close election, Obama dismissed a New York Times report over the weekend that the US and Iran were exploring the possibility of holding direct bilateral nuclear negotiations after the election. But a few minutes later, he appeared to contradict himself, in what was possibly an unguarded remark made out of irritation that Romney had taken to echoing many of his administration's policies and presenting them as his own.
"I'm pleased that you now are endorsing our policy of applying diplomatic pressure and potentially having bilateral discussions with the Iranians to end their nuclear program," he said, although Romney had made no mention of such discussions.