North America
MP: UN Chief's Presence in Iran Signifies Failure of US Diplomacy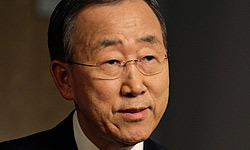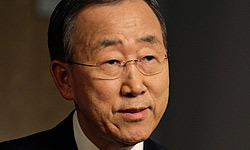 A member of the Iranian parliament stated that participation of the representatives of 120 countries as well as the UN Chief, Ban Ki-moon, in the Non-Aligned Movement (NAM) meeting in Tehran proves failure of the US diplomacy.
"The presence of 120 countries in the Tehran summit despite the United States' aggressive stance on the NAM meeting and its message to countries which aimed to dissuade them from participating in the meeting demonstrates the US and its allies' retreat on the international scene and signifies Iran's powerful role," Zohreh Tabibzadeh told FNA on Tuesday.
She noted that UN Secretary-General Ban Ki-moon's upcoming visit to Iran also demonstrates that the US and it allies have retreated from their stance.
The lawmaker further asked the UN chief to heed the demand of the 120 NAM member states for the rejection of unilateralism and respect for the countries' sovereignty and political independence.
The UN secretary-general will attend the 16th heads-of-state conference of NAM in Tehran on Thursday and Friday despite the attempts made by the US and Israel to prevent his presence in the international event.
Ban Ki-moon is due to come to the Iranian parliament after Iranian parliamentarians criticized the UN chief for his biased attitude towards human rights issues in Muslim states and said they want to question him about his performance.
Ban Ki-moon will attend a meeting with Iranian Parliament Speaker Ali Larijani at the premises of the parliament in Tehran on Wednesday.