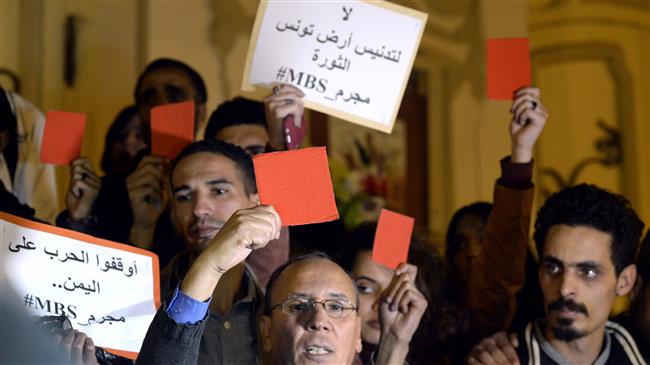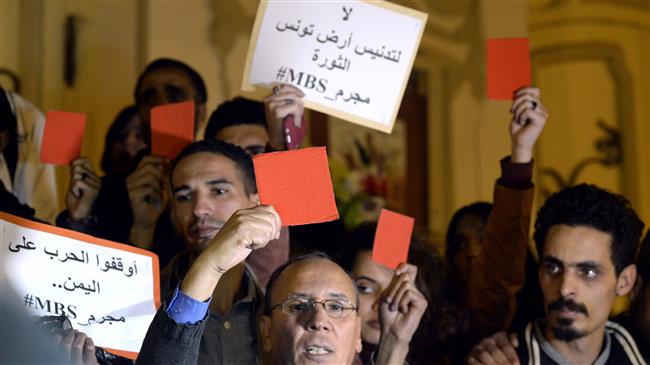 Dozens of protesters rallied in central Tunis on Monday to decry Saudi Crown Prince Mohammed bin Salman's scheduled visit.
The Prince is expected to land on Tuesday, in what will be his first foreign trip since the murder of Saudi journalist Jamal Khashoggi.
The demonstrators also pointed to the situation in Yemen and the Saudi-led coalition's involvement there.